Travel on Trend with citizenM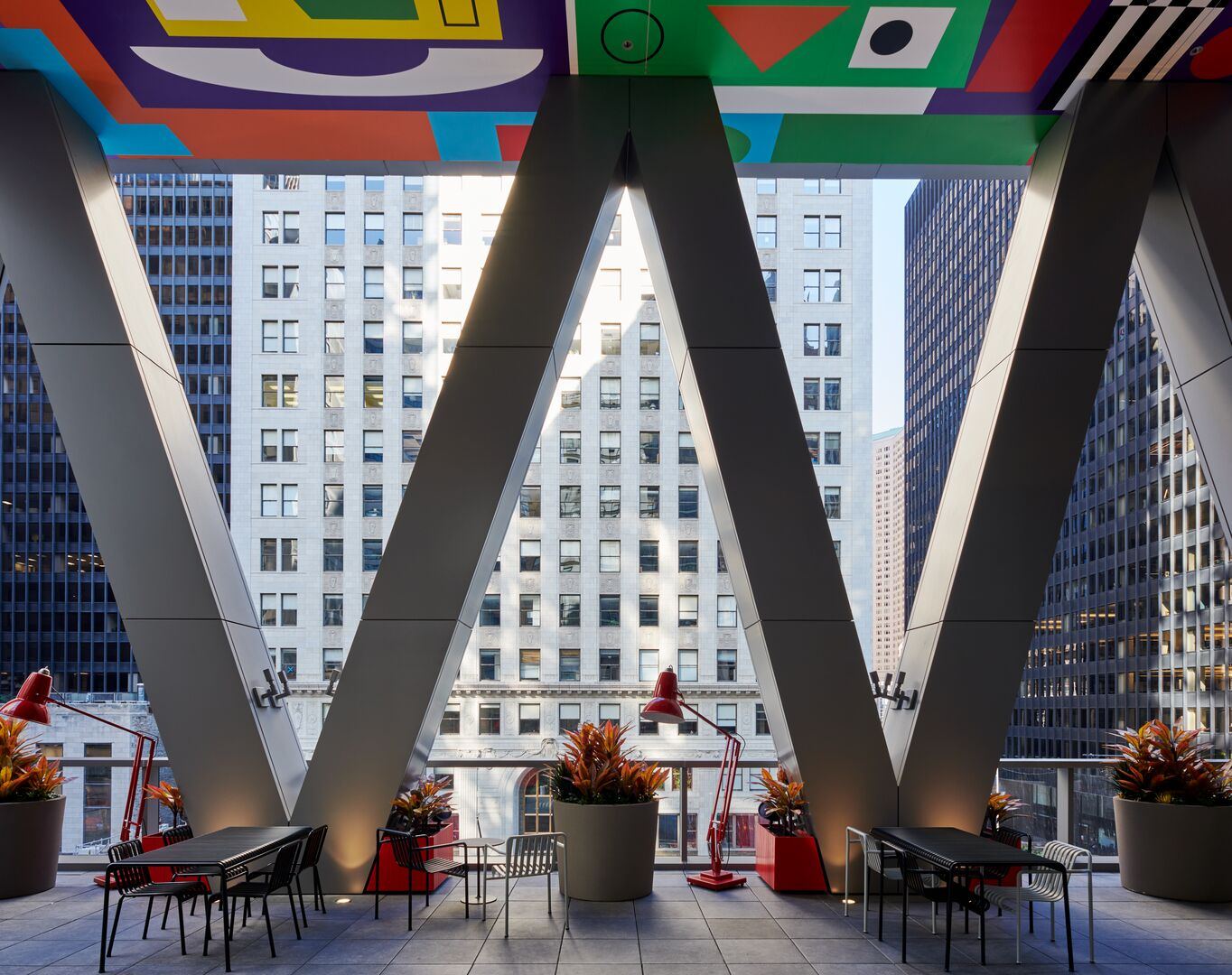 citizenM, the 'affordable luxury' lifestyle brand, has been leading the way in new travel trends since its founding in 2008, starting with a mission to disrupt the traditional hotel industry by creating a hybrid hotel for today's modern travellers. With the new year in full swing, the innovative brand shows that 2023 will be no exception as its conveniently located, high-tech hotels offer the opportunity to experience some of the year's most desired and talked-about travel trends in cultural hubs across Europe, North America, and Asia.
Two of this year's travel predictions tap into our desire to behave more sustainably and achieve a greater work-life balance, while another is inspired by our keen interest to visit destinations highlighted by popular Netflix shows (à la Emily in Paris & The Crown).
Below, find more information on the year's biggest travel trends and how guests can experience them at citizenM's 30 locations. 
Train Travel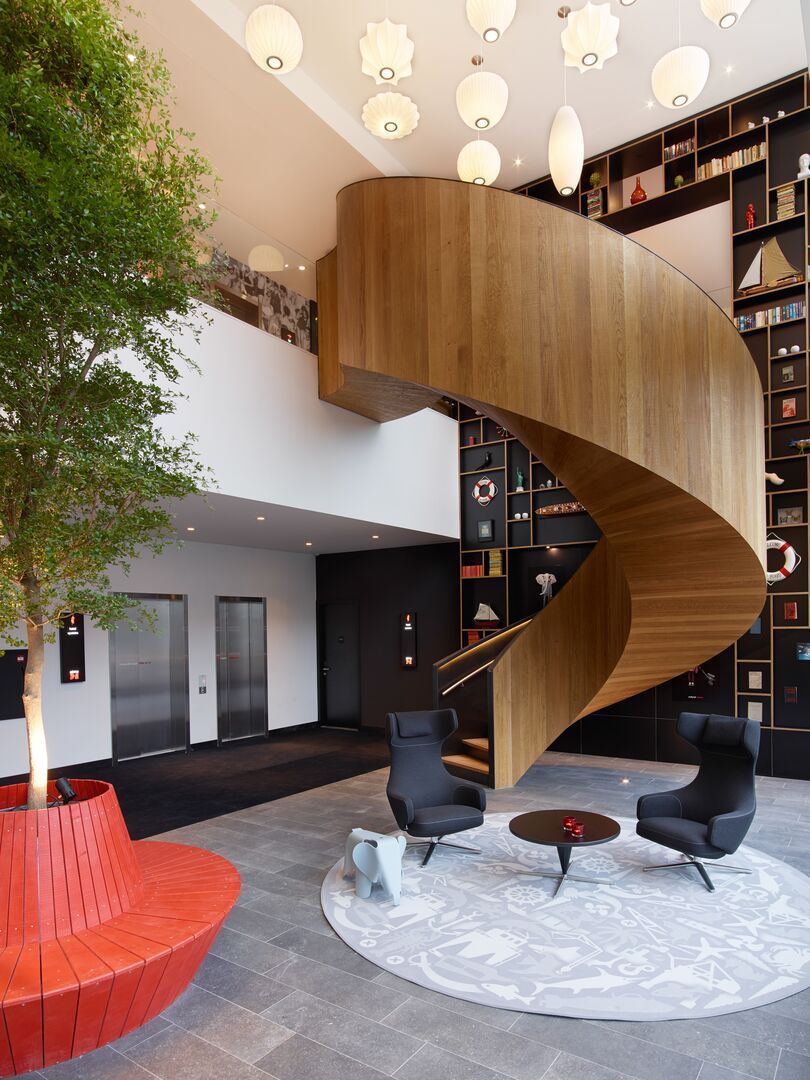 This spring, France will enact a ban on domestic flights when journey by train, the more sustainable option, is available in under 2.5 hours. With more EU countries expected to follow suit, it is no surprise that travelling via rail is anticipated to take centre stage this year. citizenM offers a number of locations in the heart of cities that are easy to reach by train including Paris, Amsterdam, Rotterdam, and more. Its hotels in these cities provide an affordable luxury experience for visitors looking to reduce their carbon footprint with train trips under four hours.
citizenM's dedication to placing its hotels in central areas with good transport connections makes it an ideal place to stay for those opting for the train. citizenM Amstel Amsterdam is just an 11-minute metro ride from the Eurostar, making it a super convenient base to explore the city while citizenM Paris Opera, the brand's fifth Paris location set to open this spring, will also easily be reached in 15 minutes by Metro from the Eurostar station. The new opening will accompany two Paris locations that are just a short metro ride away: citizenM Paris Gare de Lyon and citizenM Paris Champs-Elysées.
Set-jetting
Travellers are seeking to experience first hand the destinations where their favourite TV shows are filmed. Expedia's 2023 Travel Trends report showed that 39% of world travellers have participated in 'set-jetting' and booked holidays because they were featured in one of their top series or movies. Located in the destinations of some of the most talked about shows, citizenM's hotels provide an ideal place to unwind for sightseers looking to hop on this trend.
Fans of the hit show Emily in Paris, which recently released its third season, can experience the same sites as the show's main characters when staying at citizenM Paris Champs-Elysées. The hotel is within walking distance of the Pont Alexandre III, a filming location in the first season, and it's an easy trip to many of the sites featured in the latest series such as Musée d'Orsay and Jardin du Palais-Royal. 
On the other hand, dedicated fans of The Crown can pique their interest in royal history when staying at citizenM London Victoria Station. It is located just around the corner from Buckingham Palace, and well-connected to many iconic London museums and sites, allowing guests a glimpse of historic moments and locations in real life.
 Bleisure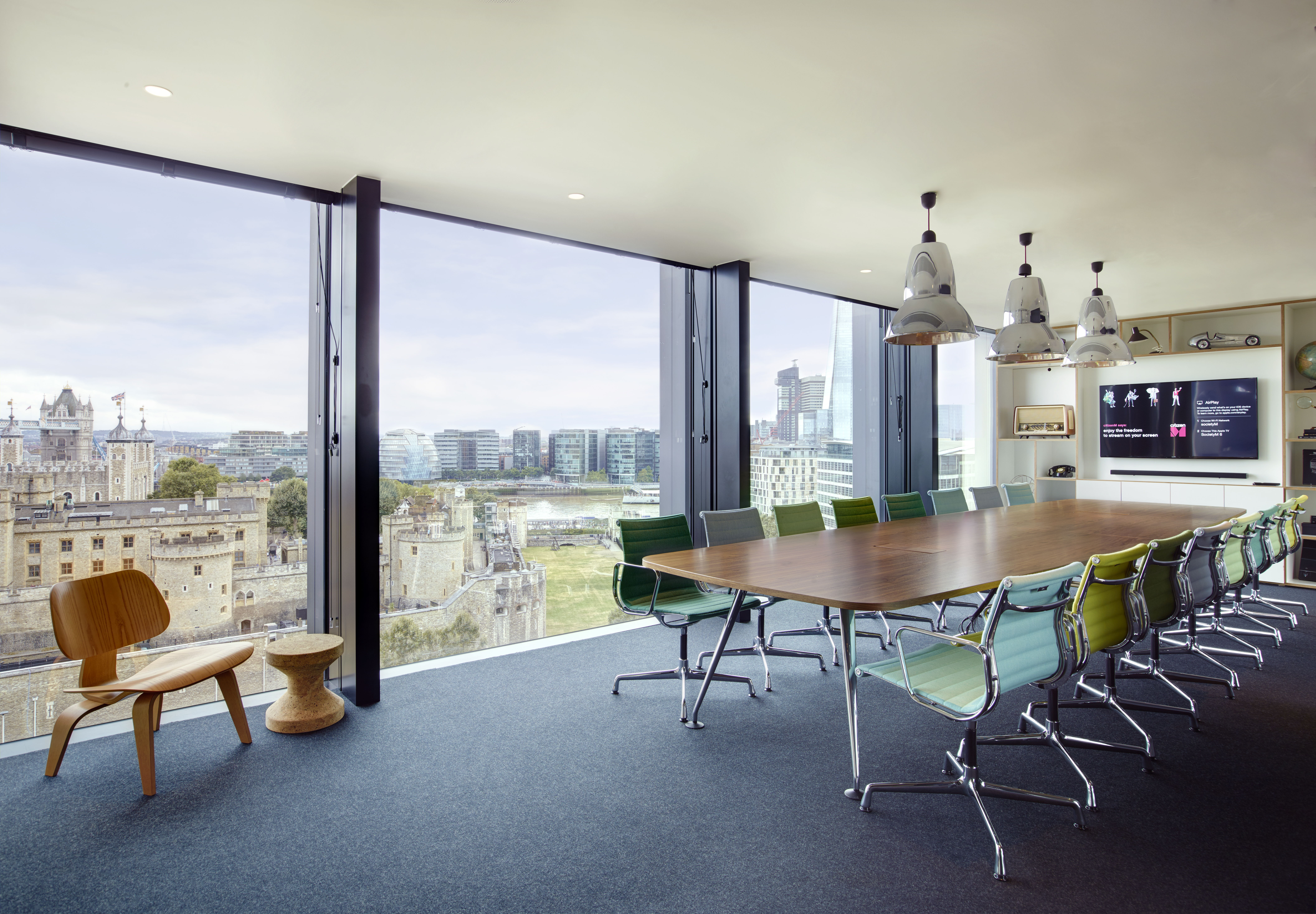 As technology and remote work continue to evolve, travellers in 2023 are expected to maximize their time by combining business with leisure, utilising trips to work and relax.
citizenM offers the perfect model for these 'mobile citizens' - designed as a hybrid hotel, it's not just a place to sleep, but somewhere to work, relax, and play. The locations provide free superfast Wi-Fi, living rooms filled with designer furniture where you can work, lounge or watch TV, ​ and a great bed to crash in at the end of a long day of busy to-do lists or sightseeing. 
Unique offers from the brand such as the mycitizenM+ membership, which provides members with great perks (including 10% off, late checkout, premium views and guaranteed availability with 48 hours notice) in exchange for a small monthly fee is the perfect bonus for frequent travellers. Individuals looking to make virtual calls or host meetings can take advantage of the societyM meeting rooms offered at many citizenM hotels, featuring Vitra furniture, whiteboards and screens for presentations along with limitless coffee and tea. 
Compact guest rooms featured in every location are smartly furnished with "everything modern travelers need, and nothing they don't." Visitors can expect ​ XL king-size wall-to-wall beds with an extra comfy mattress and luxury bedding, along with an HD widescreen TV for entertainment and a small desk if working in a private space is preferred. A powerful rain shower with full-size shower gel and shampoo (as well as giant fluffy towels) will soothe all long- and short-haul travellers. To top the rooms off, guests have the ability via the in-room iPad or the citizenM app to fully control the ambiance of the space ​ – the blinds, climate, the TV, even the lights with changeable colors. 
Those looking to experience bleisure travel can look into booking a stay at citizenM Tower of London, citizenM Washington DC Capitol, or citizenM Miami Brickell, amongst others. In citizenM Tower of London many of the societyM rooms have the added bonus of sweeping views of the city overlooking the historic Tower of London and Tower Bridge. The location has 7 societyM rooms available for up to 50 great minds. Across the pond, the citizenM Washington DC Capitol location also offers seven meeting rooms and is walking distance from the iconic National Mall and Capitol Building, while citizenM Miami Brickell features eight societyM rooms and is located in the heart of Miami's bustling downtown. 
---
About citizenM
​​citizenM was launched in 2008 with a purpose – to disrupt the traditional, stale hotel industry. Rattan Chadha – the founder of the global fashion brand Mexx – was inspired by his employees to create a hotel for today's frequent travellers, giving them everything they need and nothing they don't. This means central locations in the world's most exciting cities, but at an affordable price. Not just a place to sleep, but somewhere to work, relax and play – just like home. Somewhere with superfast free Wi-Fi, tech that makes life easy, and world-class art that isn't 'hotel art'. A room with an ultra-comfortable XL bed to crash in, and a powerful rain shower to wake-up in. Rattan Chadha called this 'affordable luxury for the people'. 
The first citizenM opened at Amsterdam's Schiphol Airport in 2008. As of January 2023, citizenM's portfolio has 30 hotels in 18 exciting cities: London, Glasgow, Amsterdam, Rotterdam, Paris, Copenhagen, Zurich, Geneva, New York, Los Angeles, Miami, Boston, Seattle, San Francisco, Washington DC, Chicago, Taipei, and Kuala Lumpur.