citizenM Paris Opera Now Open
The award-winning hotel brand welcomes its fifth Paris property, featuring a series of vibrant collaborations from prominent international and French artists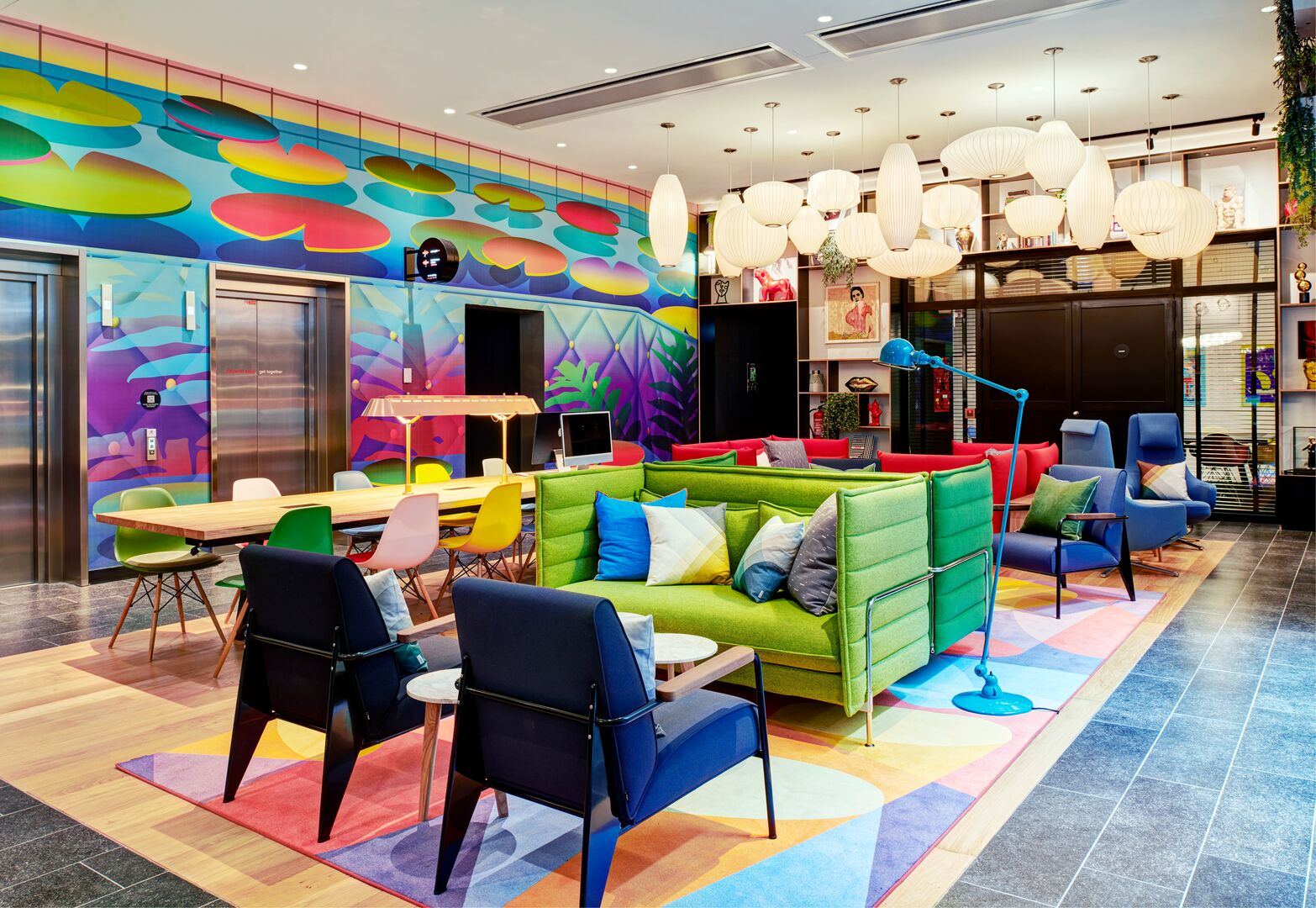 27 March 2023: citizenM, the 'affordable luxury' lifestyle and hotel brand, has officially opened its latest location in Paris: citizenM Paris Opera. The opening marks its fifth hotel in the city, joining the brand's existing properties: citizenM Paris Champs-Elysées (2022), citizenM Paris Gare de Lyon (2017), citizenM Paris La Defense (2017), and citizenM Paris Charles de Gaulle (2014). With 84 rooms, it will be one of the smallest in the portfolio but equally dedicated to offering a luxury experience at an affordable price.
The boutique-sized hotel, located at Rue du Croissant, is only a few minutes' walk from the famous Opera. As with citizenM's other establishments and with the help of its long-term design collaborator, concrete, along with local architecture firm Hardel Le Bihan, citizenM Paris Opera will offer residents and guests spaces to work, relax and socialize - featuring its trademark clean lines, modern Vitra furniture and bold colours.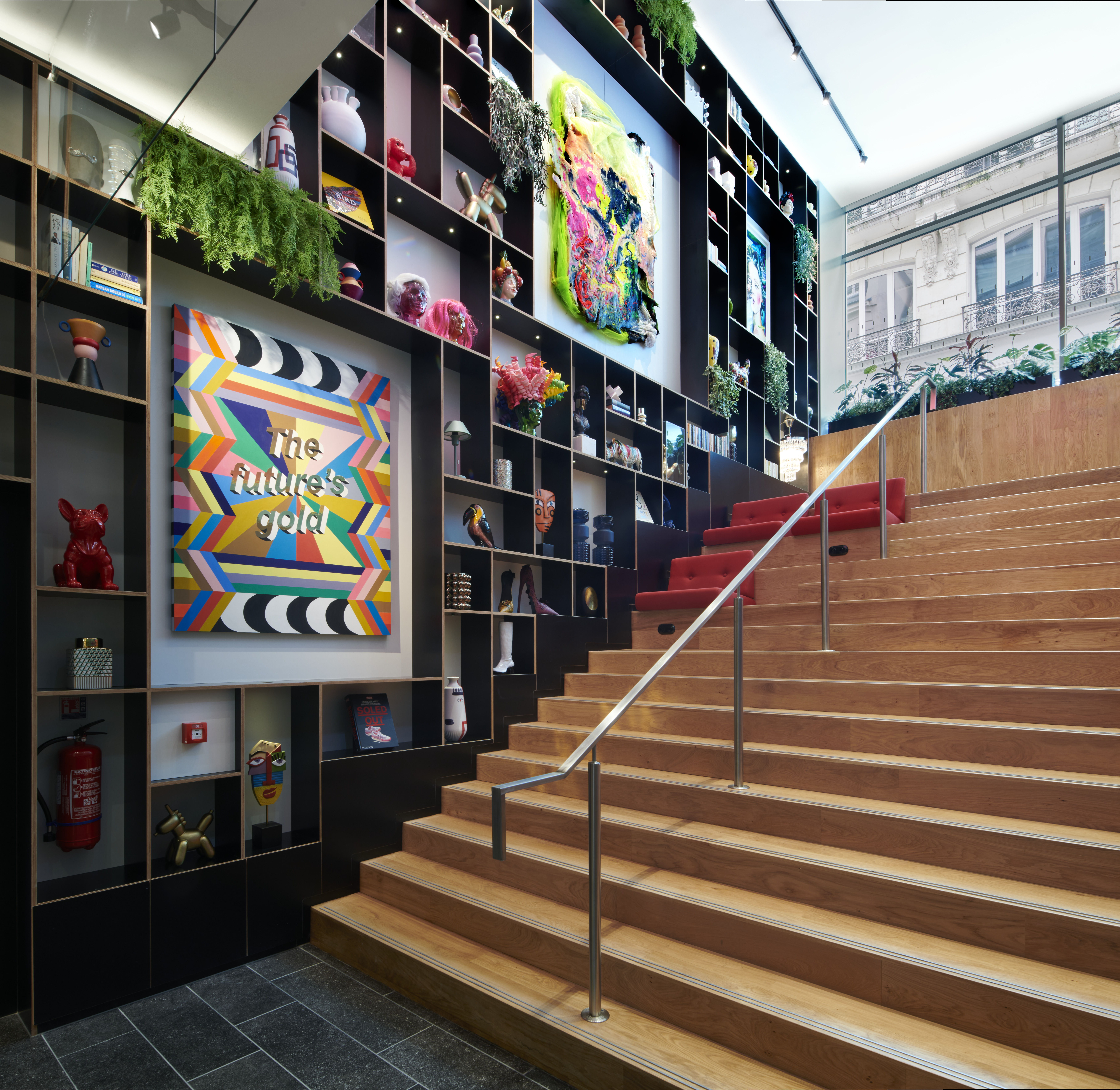 True to the brand's commitment to art, the hotel will exhibit collaborations with both local and international artists in the guest rooms, the communal areas, courtyard and on the exterior facade. For the in-room art, citizenM partnered with Reflexions 2.0 - a non-profit laboratory from the world of photography and the adjacent fields of visual arts that gives artists from all backgrounds the chance to work together. Works by eight artists will be featured through the collaboration, such as Bebe Blanco Agterberg, Gihan Tubbeh, Tereza Kozinc, and more. 
citizenM is also partnering with The One Minutes, a global platform for experimental video art, for featured works in the property's elevators. The collective organized a competition open to all, in order to allow artists (Parisian or linked to Paris) to submit their original ideas. A final selection of five videos will be selected by citizenM's creative committee, and broadcast in the hotel's elevators for the next three years.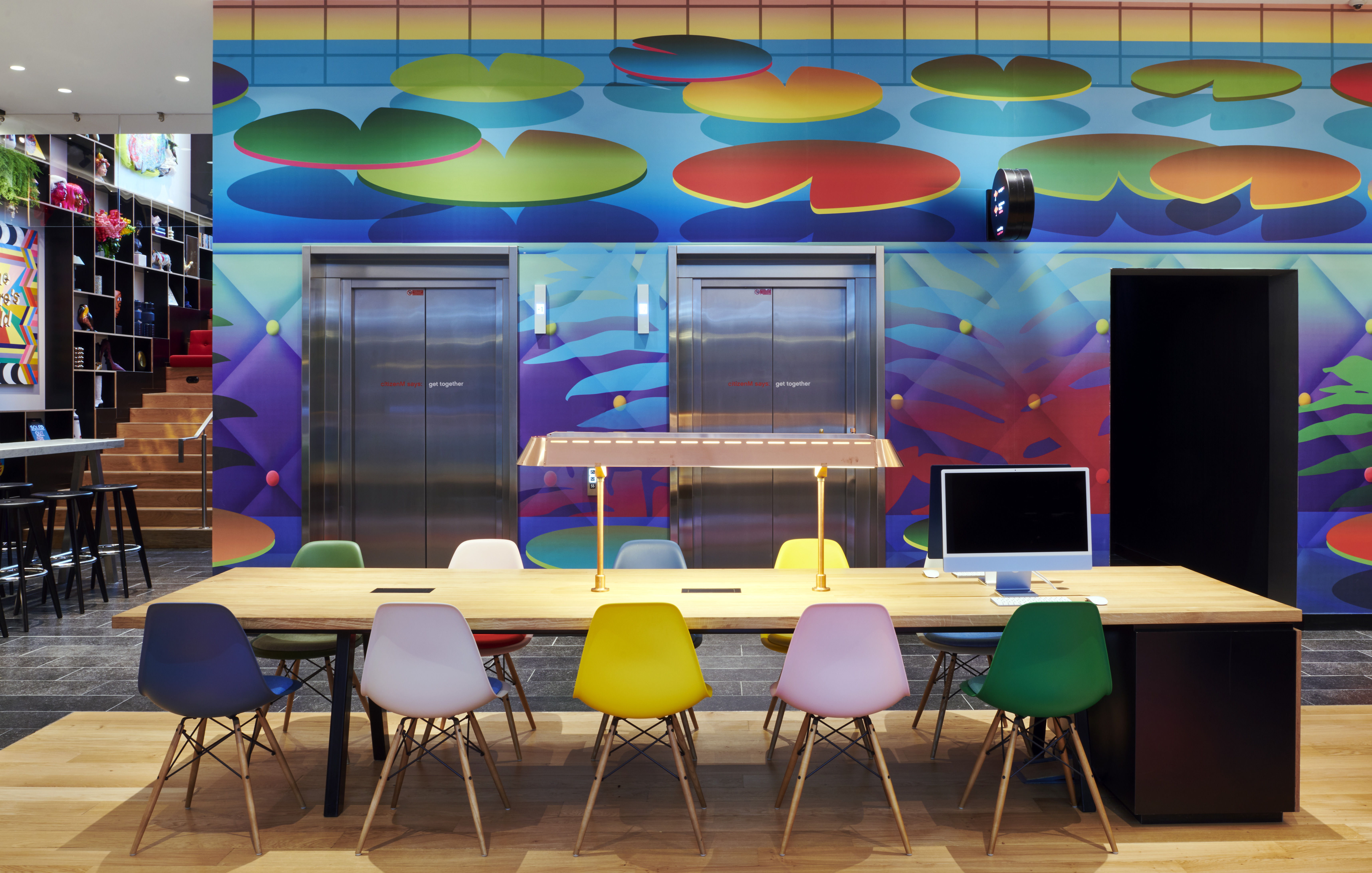 A highlight of the citizenM Paris Opera art collection is an 18-metre long work by the Montmartre-based, French artist Amélie Bertrand. Titled The Call of Idleness, the piece wraps along the walls adjoining the elevator in the living room space, and jumps out at the viewer with its vibrant, floating water lilies. Created using a digital file, its natural themes and dreamlike characteristics are emblematic of the artist's work. 
"I drew very colorful landscapes, water lilies on a pond, it's very geometric, very fun," says ​ Amélie Bertrand. "It feels like a kind of high-quality wallpaper."
Florian and Michael Quistrebert's, Collage II, 2017 from citizenM's art collection is a key interior artwork that will be featured in the staircase area. Combining colors, light, and mass, the artpiece by the French brothers (born in 1982 and 1976) plays with perception and dimension, creating visual illusions for the viewer. The brothers, who work in France and The Netherlands, have achieved international acclaim with their work, which includes videos, paintings and installations. Their first large-scale monographic exhibition took place at the Palais de Tokyo, Paris, in 2016.
The art collaborations will expand to the exteriors with a work designed by French artist Ojan that will be featured on the facade of the building, as well as the walls of the courtyard. Some of the guest rooms will have a view of the courtyard installation, allowing visitors to experience the artist's colourful shapes and energetic, natural themes from the comfort of their rooms.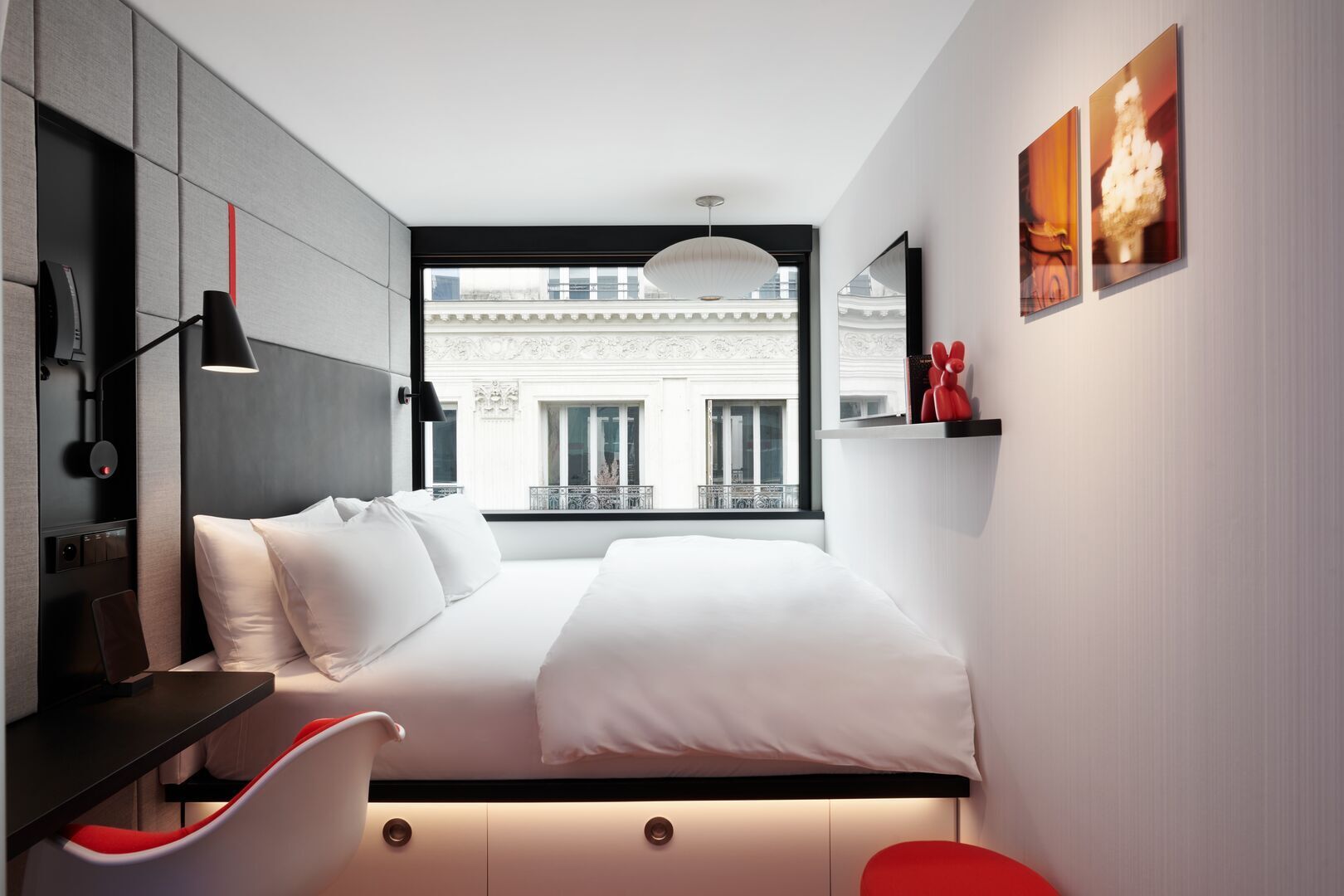 The hotel's signature innovative, high-tech amenities are displayed throughout the location. ​ All the guest rooms have an XL king-size bed (with the finest European linens and fluffy pillows), a powerful rain shower, a MoodPad control that customizes the space - including pre-programmed mood settings - for ambient lighting temperature, entertainment, wake-up alarm and blinds, and an HD TV with streaming capabilities - all of which can also be controlled via the award-winning citizenM app.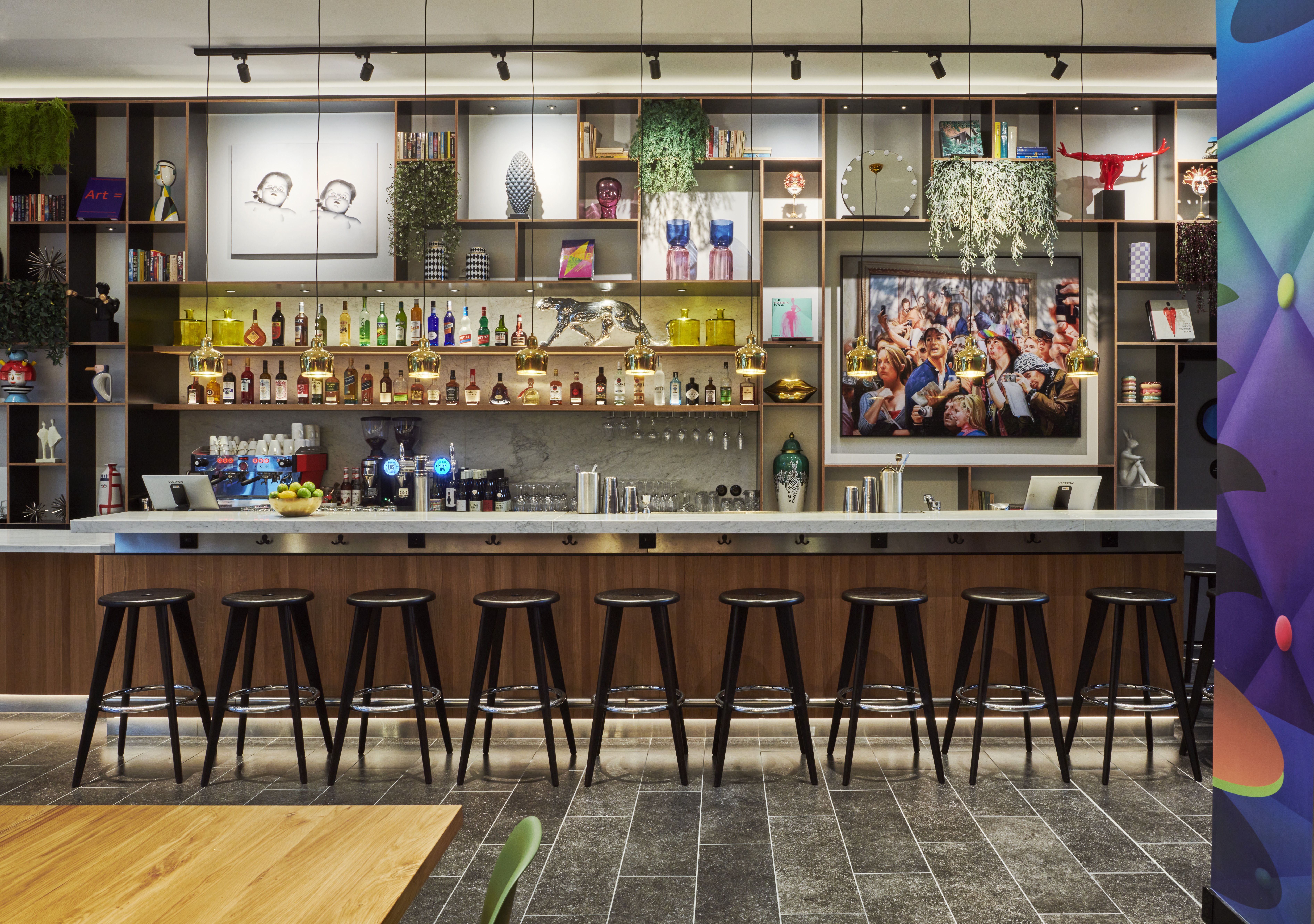 Additional amenities of the 'affordable luxury' hotel brand include its communal Living Room space that provides a home-from-home; a cosy area with corners and nooks for working, lounging, reading and relaxing. ​Its 24/7 bar canteenM serves as a pit stop for a bite to eat at any time of day, from early breakfasts to midnight snacks; guests can grab a barista-made coffee to takeaway, linger in the Living Room with a glass of wine, order a working lunch with delicious sandwiches and salads, or indulge a sweet tooth. For in-house and external guests looking for spaces to hold business engagements, there are two societyM rooms, providing unique meeting areas to inspire creativity and collaboration.
citizenM Paris Opera is the second of three new hotels to open for the brand in 2023 across Europe and North America, following the launch of citizenM Miami Worldcenter earlier in the year. citizenM's global expansion will continue into 2023 with the launch of its first Texas hotel, citizenM Austin Downtown, which will make its debut in Q3.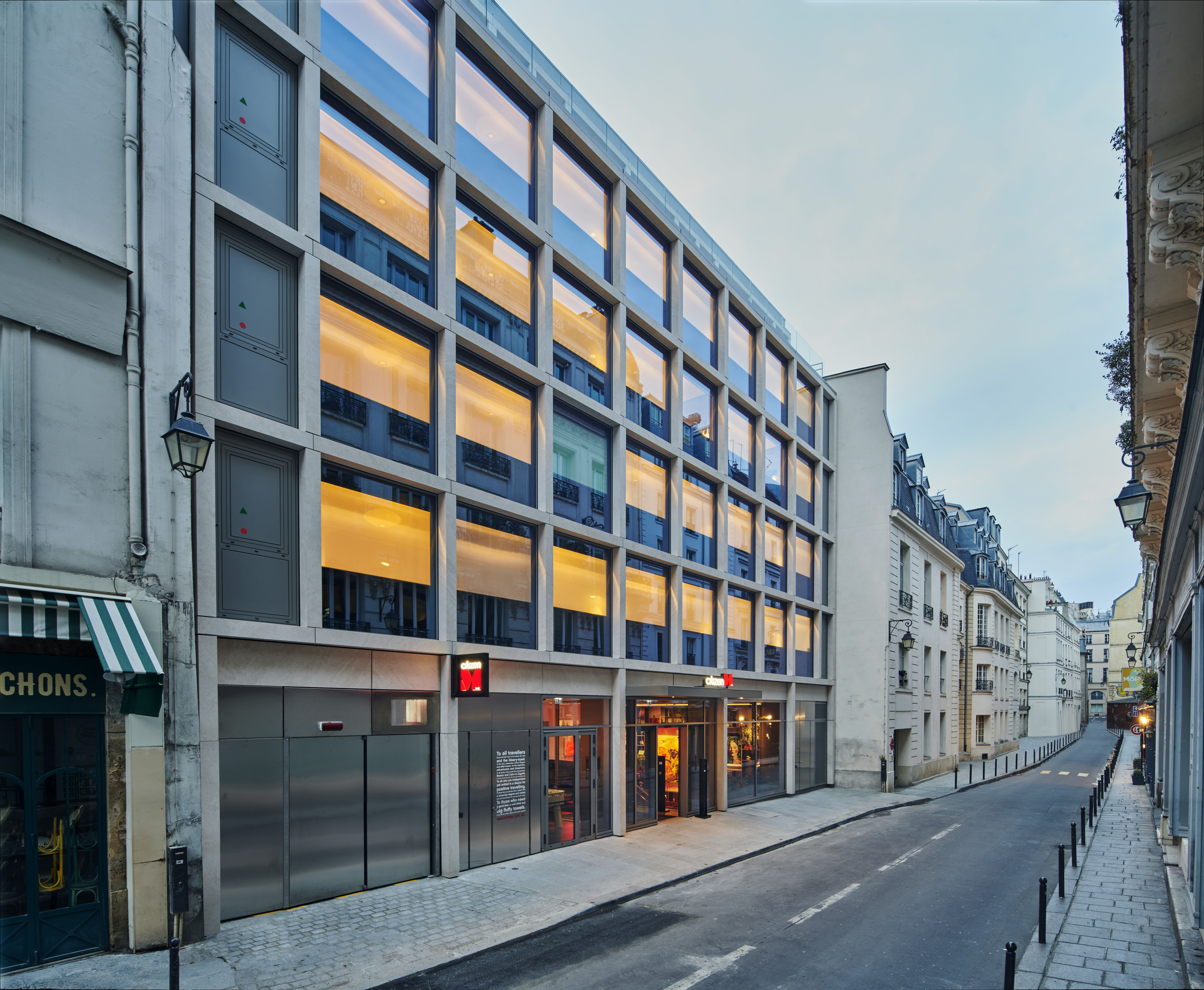 END
About citizenM
​​citizenM was launched in 2008 with a purpose – to disrupt the traditional, stale hotel industry. Rattan Chadha – the founder of the global fashion brand Mexx – was inspired by his employees to create a hotel for today's frequent travellers, giving them everything they need and nothing they don't. This means central locations in the world's most exciting cities, but at an affordable price. Not just a place to sleep, but somewhere to work, relax and play – just like home. Somewhere with superfast free Wi-Fi, tech that makes life easy, and world-class art that isn't 'hotel art'. A room with an ultra-comfortable XL bed to crash in, and a powerful rain shower to wake-up in. Rattan Chadha called this 'affordable luxury for the people'. 
The first citizenM opened at Amsterdam's Schiphol Airport in 2008. As of March 2023, citizenM's portfolio has 31 hotels in 18 exciting cities: London, Glasgow, Amsterdam, Rotterdam, Paris, Copenhagen, Zurich, Geneva, New York, Los Angeles, Miami, Boston, Seattle, San Francisco, Washington DC, Chicago, Taipei, and Kuala Lumpur.
Hotel Details & Highlights:
Address: citizenM Paris Opera, 18 Rue du Croissant, 75002 Paris
84 guest rooms 
2 societyM meeting rooms
24/7 canteenM
Interior artwork by local artists including Amélie Bertrand
Design architect: concrete Amsterdam
Local architect: Hardel Le Bihan
General contractor: GCC
Development manager: Crescendo Real Estate
Project manager: Atixis 
Investor and developer: citizenM