citizenM Miami Worldcenter Now Open
The award-winning hotel brand welcomes its second Miami property, located in the heart of the city's ​ newest shopping, dining, and entertainment destination in Downtown Miami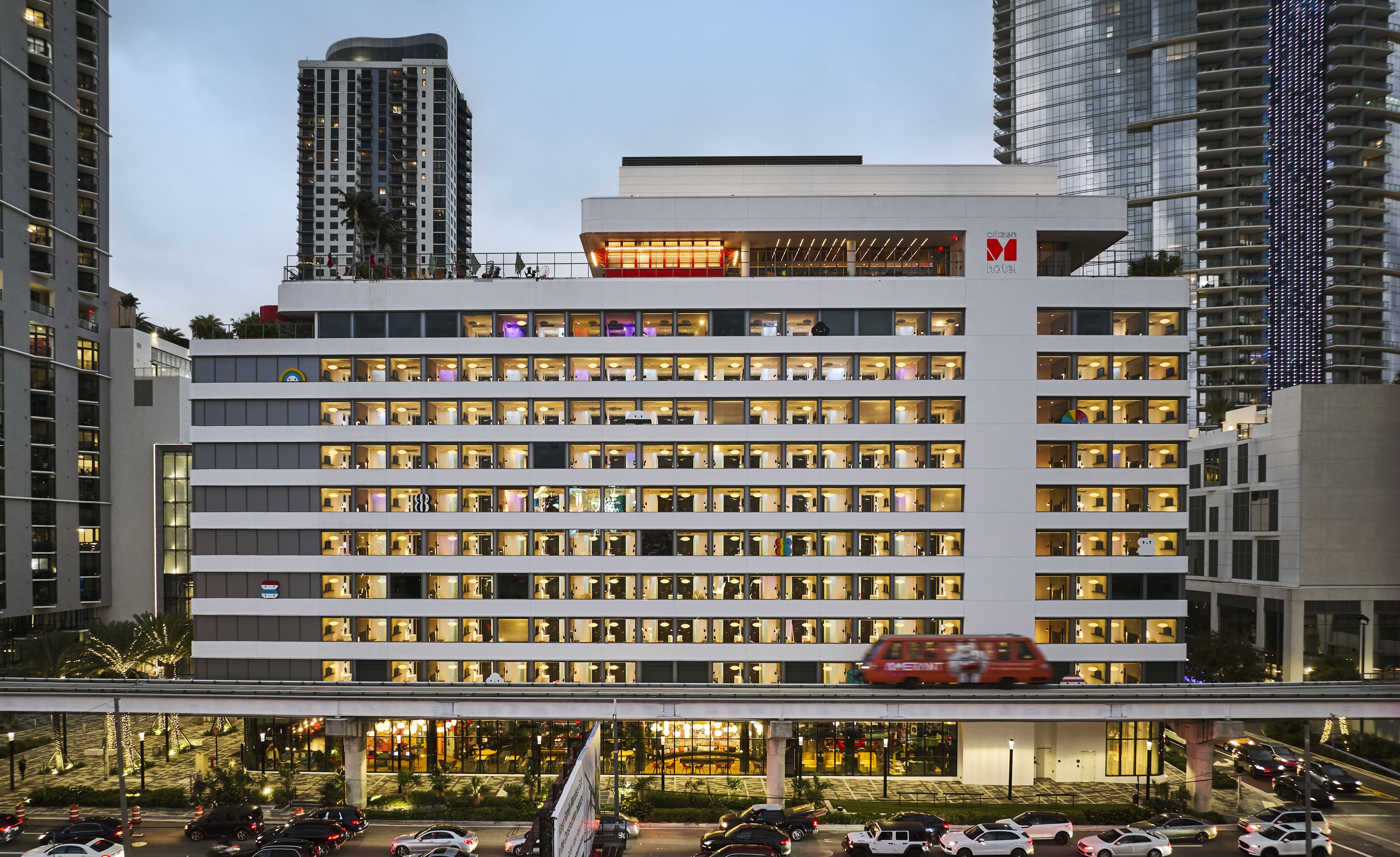 February 8, 2023 - citizenM — the pioneer of affordable luxury hotels — has officially opened its second property in Miami, following its Miami Brickell opening in July 2022. Further cementing its presence within the city, the 351-room ​ hotel is centrally located in the new Miami Worldcenter development, a $4 billion mixed-use destination in the heart ​ of Downtown Miami featuring an enticing collection of shops, entertainment spaces and dining spots. 
citizenM Miami Worldcenter's opening marks the brand's 30th hotel across the globe and with its rapidly growing portfolio, modern travelers have come to not only recognize citizenM's distinct style but seek out its 'affordable luxury' ​ experience. The property was designed by citizenM's long standing architecture partner Concrete, in partnership with Gensler, ensuring citizenM's commitment to design, art, technology and comfort is prominent throughout the guest experience while also paying homage to its home city of Miami. citizenM Miami Worldcenter features several fantastic amenities including an indoor/outdoor gym, a rooftop swimming pool and bar, the 24/7 canteenM and four spacious, ​ light-flooded societyM meeting rooms available to rent for full or half day use by both internal and external guests. 
Embracing Miami's vibrant culture and cityscape, citizenM Miami Worldcenter's building facade features a series of ​ sculptures created by FriendsWithYou, the Los Angeles-based art collaboration between Samuel Borkson and Arturo Sandoval III. Having appeared in cities across the globe, the talented duo are famed for their work with the likes of ​ Pharrell Williams and Diplo, bringing a sense of joy and playfulness to all of their creations.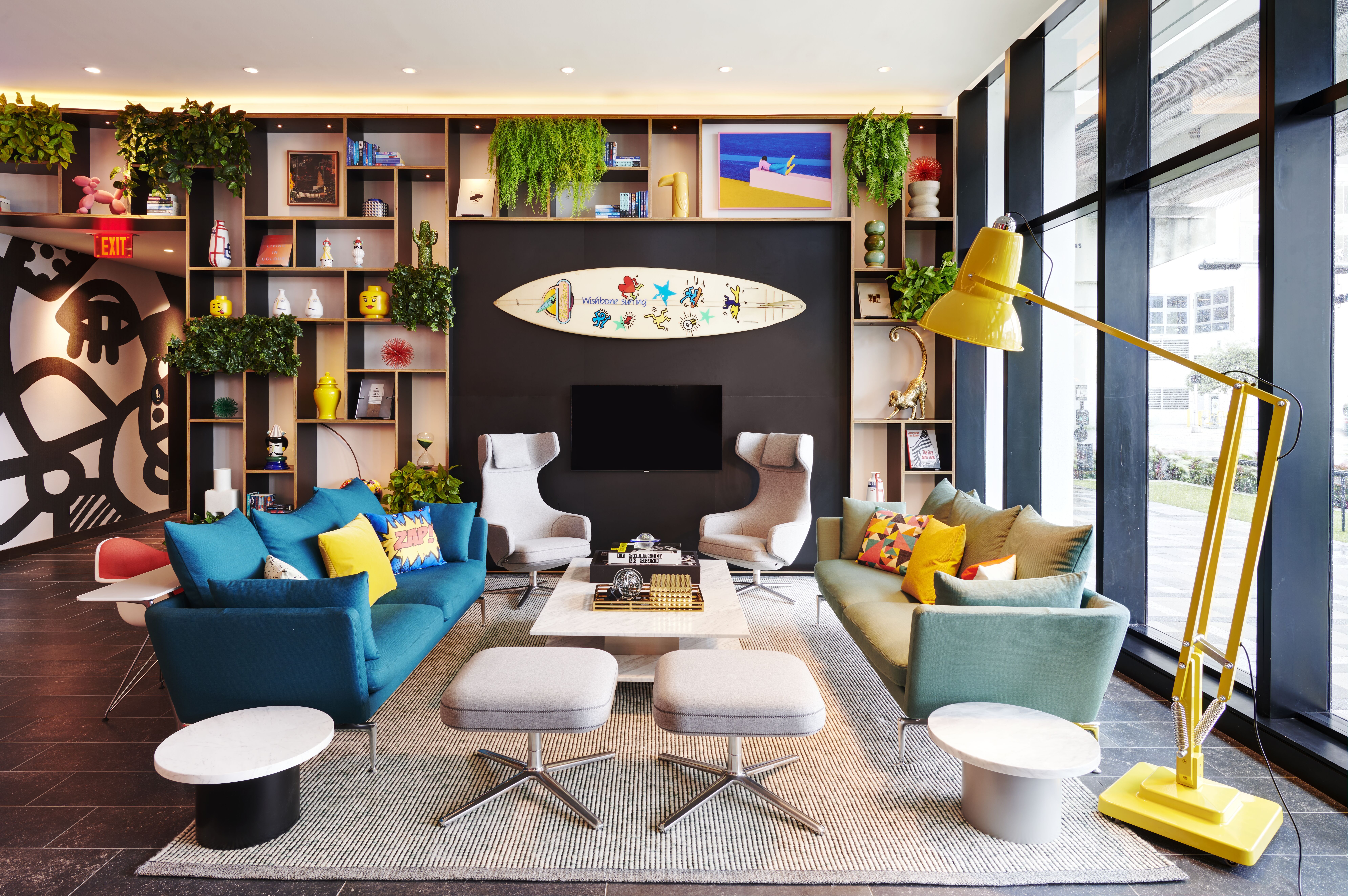 Mirroring that same energy, the interior and the rooftop showcase several standout pieces including Daniel van ​ Straalen's Never Forget, Ajarb Bernard Ategwa's #KumbaCentralMarket and Christian Ruiz Berman's Superstring ​ Variation, which citizenM sourced from Miami's very own Mindy Soloman Gallery. The guest rooms are bright, bold, and futuristic, with pieces from a roster of notable and rising local artists including Amauro Torezan, Arianna Leon ​ Uberti, Courtney Einhorn and several others. Each of the artists and their works were sourced from an open art call ​ citizenM hosted last year, which invited artists of every caliber to enter pieces of art that showcased their connections ​ to the city. A curated panel of judges, which included citizenM founder Rattan Chadha and Miami native Jen Stark ​ (whose artwork is featured on the facade of citizenM Miami Brickell), selected the top ten artists, whose work is now ​ displayed within the bedrooms of citizenM's Miami hotels.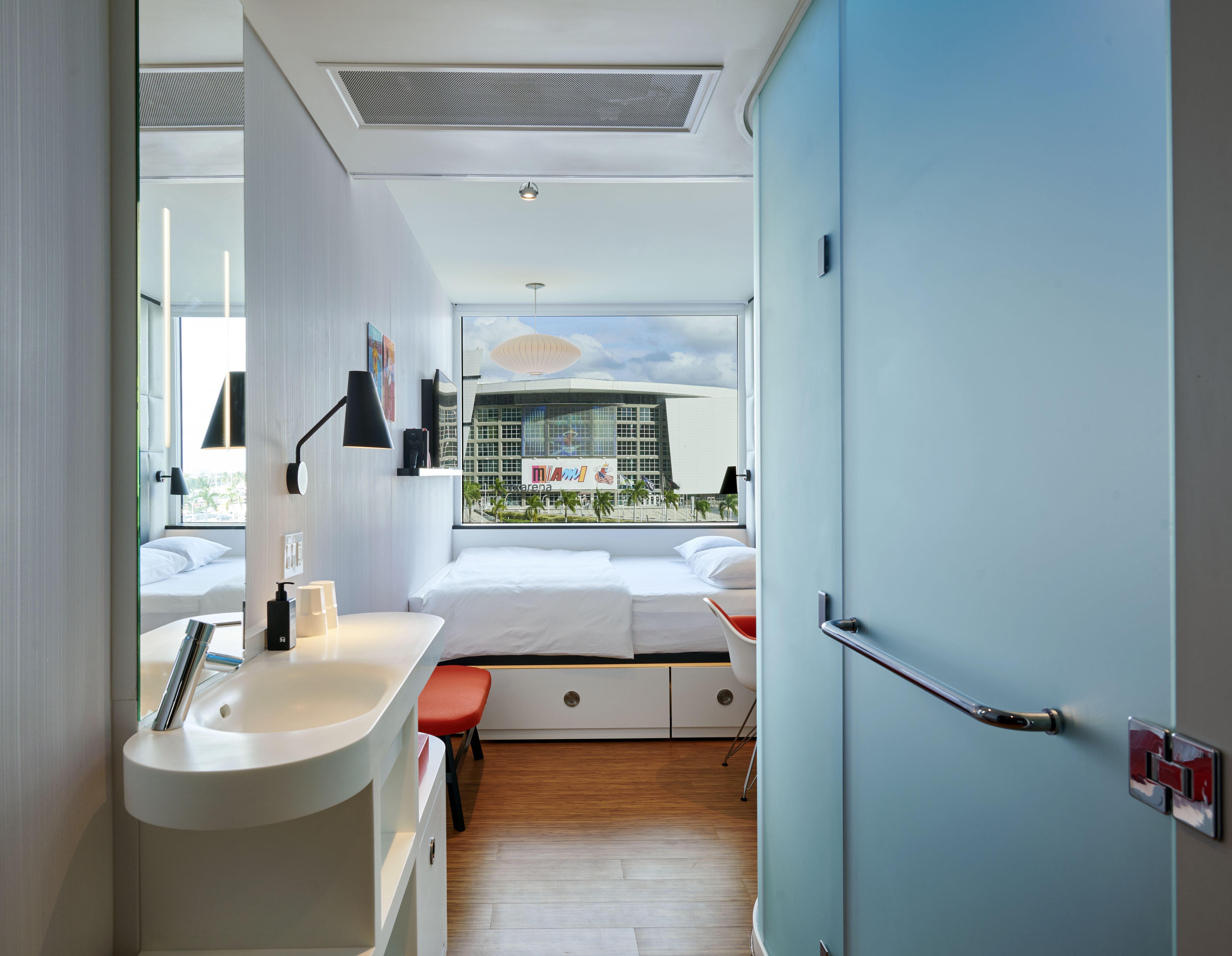 citizenM's philosophy of "affordable luxury" is best experienced in the guest rooms, which showcases their commitment to high-tech amenities, ultimate comfort, eye-catching art and more. The rooms are smartly furnished with "everything modern travelers need, and nothing they don't." All guestroom features are designed to be the very best: the beds are XL king- size wall-to-wall with an extra comfy mattress and luxury bedding. An HD widescreen TV offers streaming options via free super-fast Wi-Fi, so that guests can enjoy their own content. A powerful rain shower with full-size shower gel and shampoo (as well as giant fluffy towels) will soothe all long- and short-haul travelers. The room ambiance is fully controlled by an iPad – the blinds, climate, the TV, even the lights with changeable colors ​ – or via the award-winning citizenM app. 
At the heart of citizenM's top-notch service and signature personality is its hotel staff – the ambassadors. Typically hired from outside of the hospitality industry, ambassadors are chosen first for their attitude (not skills) and put through an intense six-week immersion course to learn all about citizenM's unique culture. All ambassadors are trained in all jobs, from receptionist and problem-solver to barista and bartender, meaning guests are never told to speak to someone else when they need help. More importantly, they all embody today's modern citizen: curious, well-traveled and open-minded. They are also citizenM's walking concierges who know lots of things about their city, and readily provide tips about the best places to visit.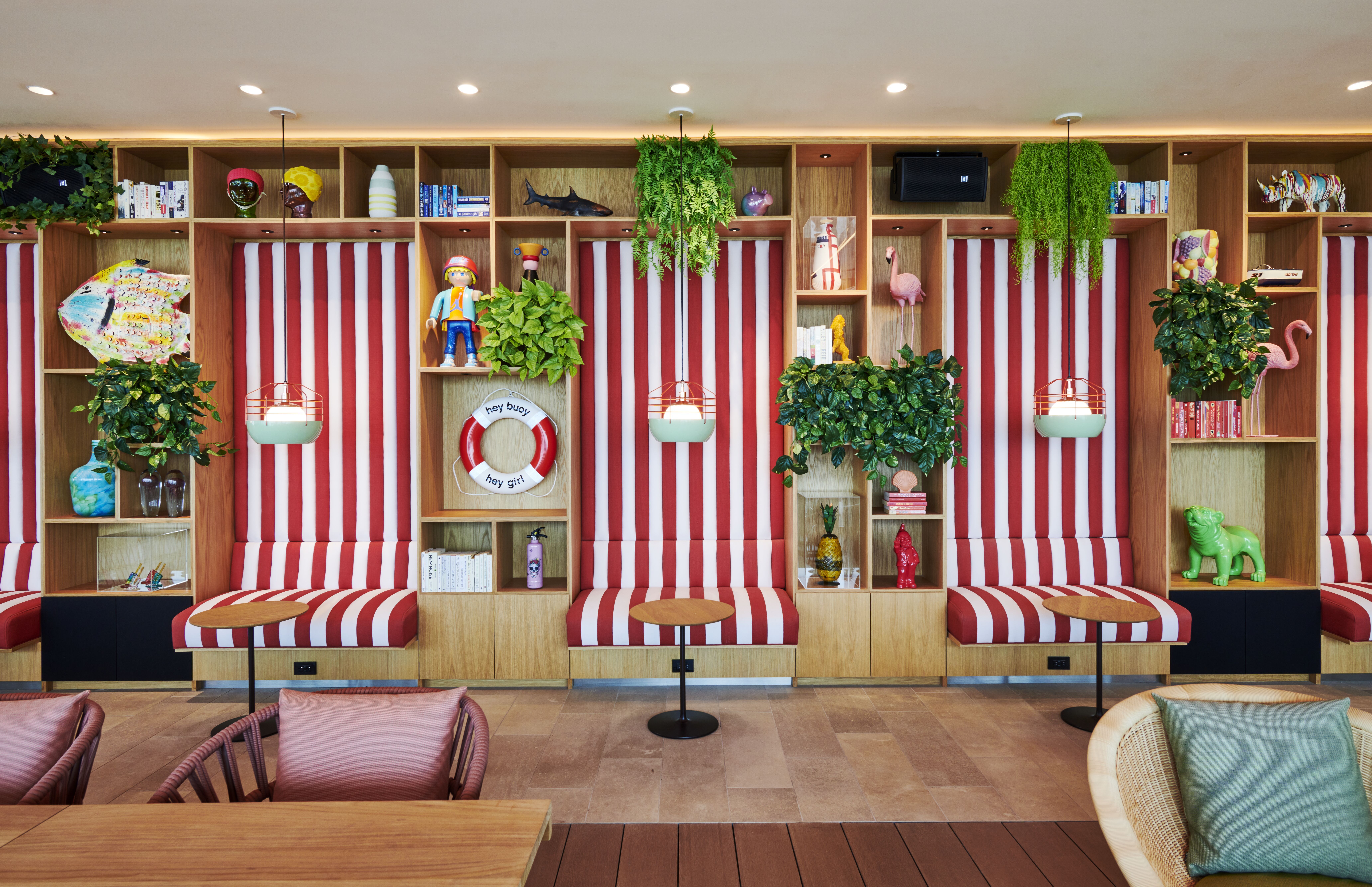 "We have an exciting year ahead and are thrilled to have citizenM Miami Worldcenter kick it all off," says Robin Chadha, Chief Brand Officer. "The Miami Worldcenter development is set to become the city's newest cultural hotspot, combining the very best of Miami - from the major business hubs to diverse art and entertainment. We are excited to be a part of the new, dynamic neighborhood, inviting our global travelers to experience the very best of everything citizenM and Miami have to offer. With our curated selection of artwork, top-notch societyM services and this prime location, we look forward to serving guests and visitors alike with the very best accommodations and ​ experiences."
Miami Worldcenter is a new $4 billion mixed-use destination in the heart of Downtown Miami. As one of the largest privately owned and developed urban real estate developments in Florida, the 27-acre project, which is currently coming alive in phases, spans ten city blocks with a diverse mix of residential, commercial and hospitality uses ​ complemented by a total of 300,000 square feet of retail, restaurant, and entertainment space. In addition to Miami ​ Worldcenter's newly opened citizenM hotel, several phases of the project have already been completed and occupied, including three residential towers and a significant portion of the retail/restaurant space. Miami Worldcenter is being developed by master developers Miami Worldcenter Associates, led by Principal Art Falcone and Managing Partner Nitin Motwani, in partnership with CIM Group.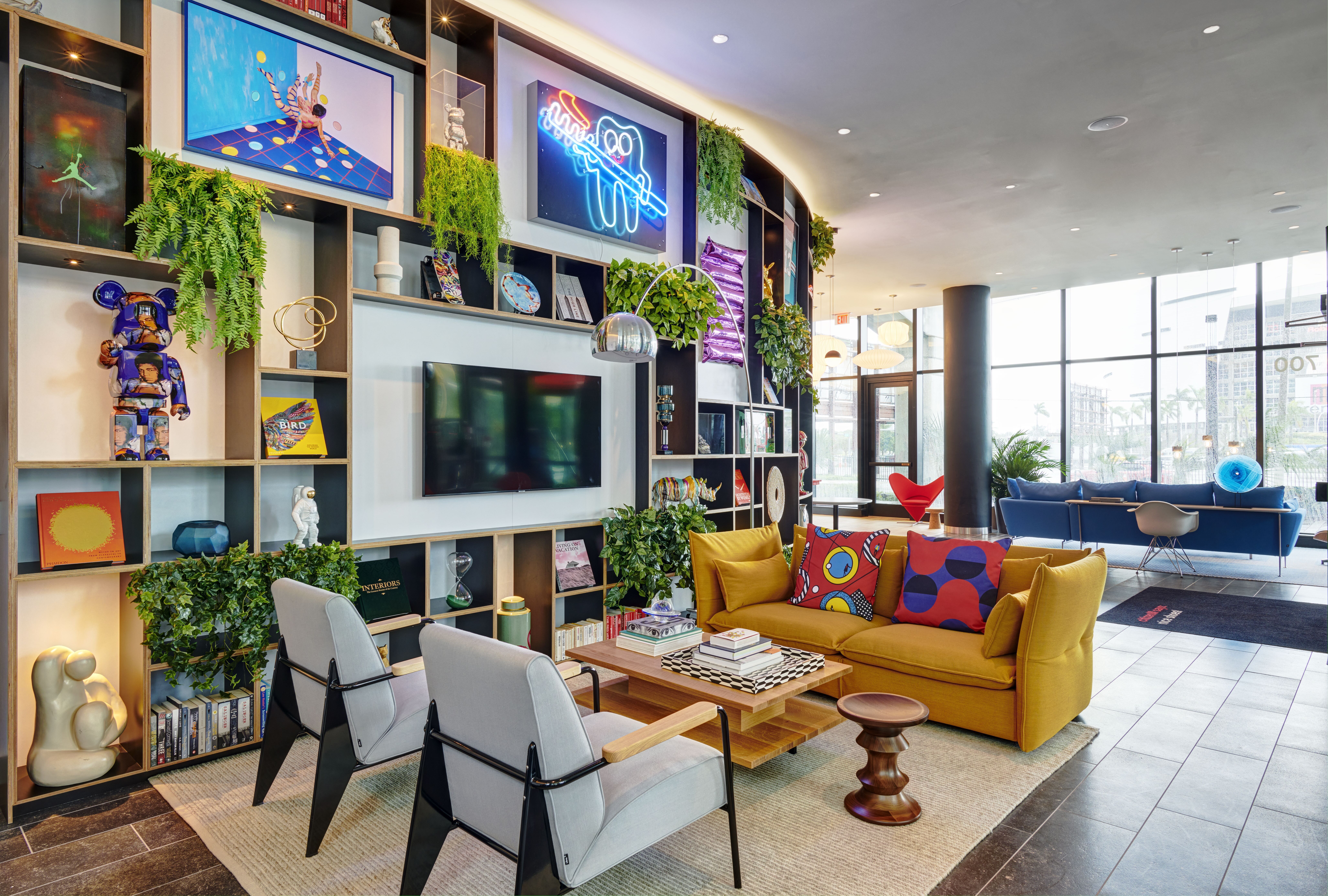 "Welcoming citizenM to Miami Worldcenter expands our reach in being able to offer an affordable yet luxuriously designed hotel within our master plan and is in line with our grand vision for the development, the likes of which Miami has never seen before," said Nitin Motwani, managing partner of Miami Worldcenter Associates. "We set out to ​ create Miami's premier international destination at the intersection of arts, culture, entertainment, and transit, and ​ citizenM's global brand – which is synonymous with unique public spaces, art, and iconic cities around the world – was a perfect fit for us along these lines." 
The new property, located at 700 NE 2nd Avenue, marks the first US opening for 2023, building off the successful ​ 2022 year that welcomed five new US properties, including the recent citizenM Miami Brickell opening in July. Further marking the brand's commitment and interest in the city of Miami, citizenM has announced a third property in South ​ Beach, which is slated to open in 2024. Currently, the citizenM US portfolio includes properties within Boston, New York, Seattle, Los Angeles, San Francisco, Washington DC, Chicago, and Miami, bringing the total offering to 12 hotels across the country and 30 worldwide. Later this year, citizenM will open in Austin, Texas and Paris, France, working towards the brand's goal to reach 60 operational properties globally by 2027. 
To further enhance the guest experience, citizenM launched the world's simplest hotel membership program: mycitizenM+. Members simply sign up with a small monthly fee to enjoy 'all the perks without the points,' including ​ an extra 10% discount off the lowest public rate, free late check-out, free upgrade to a premium view room, early ​ access to discounts, members-only events and more. ​ 
​ ​ ​ ​ ​ ​ ​ ​ ​ ​ ​ ​ ​ ​ ​ ​ ​ ​ ​ ​ ​ ​ ​ ​ ​ ​ ​ ​ ​ ​ ​ ​ ​ ​ ​ ​ ​ ​ ​ ​ ​ ​ ​ ​ ​ ​ ​ ​ ​ ​ ​ ​ ​ ​ ​ ​ ​ ​ ​ ​ ​ ​ ​ ​ ​ ​ ​ ​ ​ ​ ​ ​ ​ ​ *END* 
citizenM Miami Worldcenter 
● Address: 700 NE 2nd Avenue, Miami, Florida 
● Rooms: 351 
● Price: Rooms starting at $179.00 
● Floors: Ground floor (Fl. 1), Guest rooms (Fl. 2-10) and rooftop ( Fl. 11) 
● Project Team:
concrete (designer) 
Gensler (lead architect) 
Suffolk (contractor)
Room Features & Amenities 
● Wall-to-wall window 
● XL king-size bed 
● Powerful rain shower 
● Luxury bedding and towels 
● iPad room controls for lights, temperature, TV, blinds 
● HDTV with streaming capabilities 
Hotel Highlights 
● The Living Room - A living room with books, art, designer furniture, and designated working areas
● collectionM – a retail space with an unconventional assortment of travel essentials, souvenirs, gifts, and books, curated ​ for the modern traveler (floor 1) 
● canteenM – an open-plan dining area with 24/7 grab-and-go food and drinks bar (floor 1) 
● societyM – 4 meeting rooms with unlimited coffee included (floor 1) 
● Rooftop – featuring pool, indoor/outdoor gym and cloudM with cocktails (floor 11) 
● Iron Heaven – self-service ironing rooms on 7 of 9 guest room floors 
● One-minute self check-in and check-out 
About citizenM 
citizenM was launched in 2008 with a purpose – to disrupt the traditional, stale hotel industry. Rattan Chadha – the founder of the ​ global fashion brand Mexx – was inspired by his employees to create a hotel for today's frequent travellers, giving them everything ​ they need and nothing they don't. This means central locations in the world's most exciting cities, but at an affordable price. Not ​ just a place to sleep, but somewhere to work, relax and play – just like home. Somewhere with superfast free Wi-Fi, tech that ​ makes life easy, and world-class art that isn't 'hotel art'. A room with an ultra-comfortable XL bed to crash in, and a powerful rain ​ shower to wake-up in. Rattan Chadha called this 'affordable luxury for the people'. The first citizenM opened at Amsterdam's ​ Schiphol Airport in 2008. As of January 2023, citizenM's portfolio has 30 hotels in 18 exciting cities: London, Glasgow, Amsterdam, ​ Rotterdam, Paris, Copenhagen, Zurich, Geneva, New York, Los Angeles, Miami, Boston, Seattle, San Francisco, Washington DC, ​ Chicago, Taipei and Kuala Lumpur.
About mycitizenM+ 
In March 2022, citizenM launched the world's simplest hotel membership program: mycitizenM+. There are no points to collect, ​ no bronze-silver-platinum levels to achieve, no stale club-lounge muffins, no silly welcome gift. Members simply sign up to enjoy ​ 'all the perks without the points.' Guest feedback showed that most travelers want simplicity, value, and flexibility. With the ​ mycitizenM+ membership, citizenM guarantees a room - with an extra 10% discount off the lowest public rate - even during busy ​ periods, for all member reservations made at least 48 hours in advance. Additional perks include: free late check-out and a free ​ upgrade to a premium view room (both are subject to availability), a 'first in queue' chat service, early access to discounts, and ​ members-only events. Superfast free Wi-Fi is available at all hotels – plus, guests can use the free citizenM app to check in, create ​ a room key and much more. The cost of the membership is recouped within two nights. Billing is monthly (not yearly) at a fixed ​ low rate, and sign-up is for one year. Every citizenM hotel is included, and there are no blackout dates. 
https://www.citizenm.com/my-citizenm-plus 
About Miami Worldcenter 
Miami Worldcenter is a new $4 billion mixed-use destination in the heart of Downtown Miami. As one of the largest private urban ​ real estate developments currently underway in the United States, the project occupies 27 acres spanning ten city blocks and ​ offers world-class retail, hospitality, commercial office, and residential uses. Several phases of the project have already been completed and occupied, including three residential towers, a significant portion of the retail component, and a newly opened hospitality development which debuted in early 2023. Miami Worldcenter Associates serves as the master developer for the overall ​ Miami Worldcenter mixed-use development. The project is led by Principal Art Falcone and Managing Partner Nitin Motwani, in ​ partnership with CIM Group, a community-focused real estate and infrastructure owner, operator, lender and developer. Together they have assembled a best-in-class development team that is currently transforming the urban core of Miami into one of the ​ country's largest mixed-use destinations. Learn more at www.miamiworldcenter.com.