citizenM launches the first hotel membership of its kind
The disruptor of traditional hospitality industry takes a new approach to loyalty programs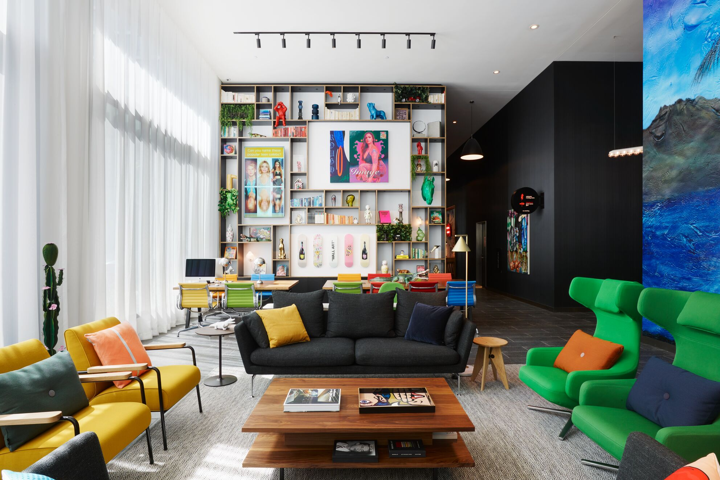 citizenM – the multi-award-winning Dutch hotel-and-lifestyle brand – continues to disrupt the traditional hospitality industry by launching a loyalty program unlike any other: mycitizenM+.
mycitizenM+ is the world's simplest hotel membership – sign up for a year, at only $12 / €10 / £9 a month. There are no points to collect, no bronze-silver-platinum levels to achieve, no stale club-lounge muffins, no silly welcome gift. Members simply sign up to enjoy 'all the perks without the points' – and don't have to spend a fortune to get the rewards they already deserve.
When choosing the membership features, citizenM relied heavily on guest feedback. Most travellers want simplicity, value and flexibility. With the mycitizenM+ membership, citizenM guarantees an extra 10% discount off the lowest public rate, anytime (instead of scouring the internet for the best price – a major time-saver). A room is also guaranteed, even during busy periods, for all member reservations made at least 48 hours in advance – a great perk for last-minute bookers.
Additional perks include: free late check-out and a free upgrade to a premium view room (both are subject to availability), a 'first in queue' chat service, early access to discounts, and members-only events. Superfast free Wi-Fi is available at all hotels – plus, guests can use the free citizenM app to check in, create a room key and much more.
The cost of the membership – especially when used in high-demand destinations like London and New York – is recouped within two nights. Billing is monthly (not yearly) at a fixed low rate (only ​ $12 / €10 / £9 a month), and sign-up is for one year. Every citizenM hotel is included, and there are no blackout dates. By the end of 2022, there will be 30 citizenM hotels in 18 cities across Europe, North America and Asia. 
In 2020, citizenM piloted subscription products like global passport, sleep and corporate subscription. The trials revealed an appetite in the market and valuable insights that now serve as guideposts for mycitizenM+. Future add-ons are in development to completely customise the membership for every type of traveller: the global explorers, self-employed professionals, corporate networkers, and more. It's a must for the burgeoning work-from-anywhere lifestyle storming the modern world.
"We've always appealed to the self-employed: entrepreneurs, freelancers, and consultants. Many of them are starting or scaling a business, paying for travel out of their own pocket. As a young company that went through a 'bootstrapping' phase ourselves, we understand the importance of being frugal while still wanting a high-quality travel experience. That's why we launched mycitizenM+. Now, startup founders to independent contractors have a shortcut to elite hotel status without the complicated points program or 'Fortune 500' travel budget." ​ — Ernest Lee, citizenM's Chief Growth Officer
To buy mycitizenM+ is simple. Guests who already have the free mycitizenM account can upgrade in just a few clicks. Everyone else can purchase the mycitizenM+ membership during booking. 
As citizenM continues its energetic rollout of new hotels across the world (6 openings in 2022 and 5 more projected for 2023), the mycitizenM+ membership value will soar for all who sign up. Further information is available at citizenM.com/my-citizenM-plus. ​ 
---
About citizenM
citizenM was launched in 2008 with a purpose – to disrupt the traditional hotel industry. Rattan Chadha – the founder of the global fashion brand Mexx – was inspired by his employees to create a hotel for modern travellers, giving them everything they need and nothing they don't. This means central locations in the world's most exciting cities, but at an affordable price. Not just a place to sleep, but somewhere to work, relax and play – just like home. Somewhere with superfast free Wi-Fi, tech that makes life easy, and a great bed to crash in at the end of a long day. Rattan Chadha called this philosophy 'affordable luxury for the people'.
The first citizenM opened at Amsterdam's Schiphol Airport in 2008. Today, citizenM's portfolio includes 24 hotels in 16 exciting cities: London, Glasgow, Amsterdam, Rotterdam, Paris, Copenhagen, Zurich, Geneva, New York, Los Angeles, San Francisco, Boston, Seattle, Washington DC, Taipei and Kuala Lumpur.
@citizenM
Press contact