citizenM Continues Ambitious US Expansion with 4 Openings in 2022
The 'affordable luxury' lifestyle brand brings its signature style to new cities and locations spanning from coast to coast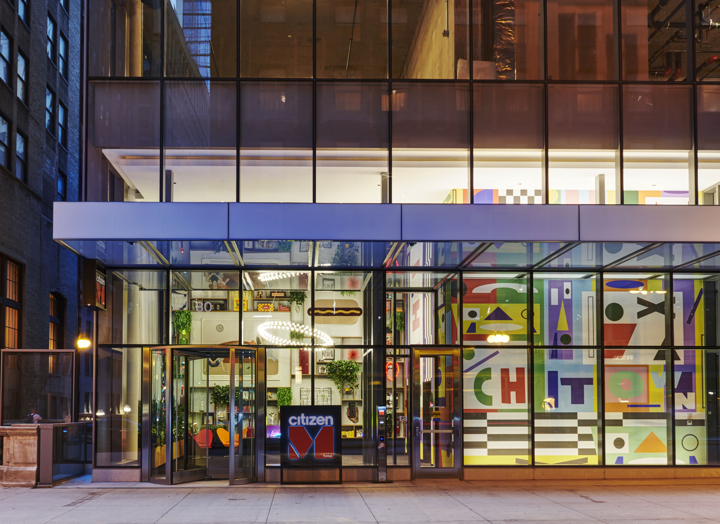 citizenM Seattle Pioneer Square – 23 May 2022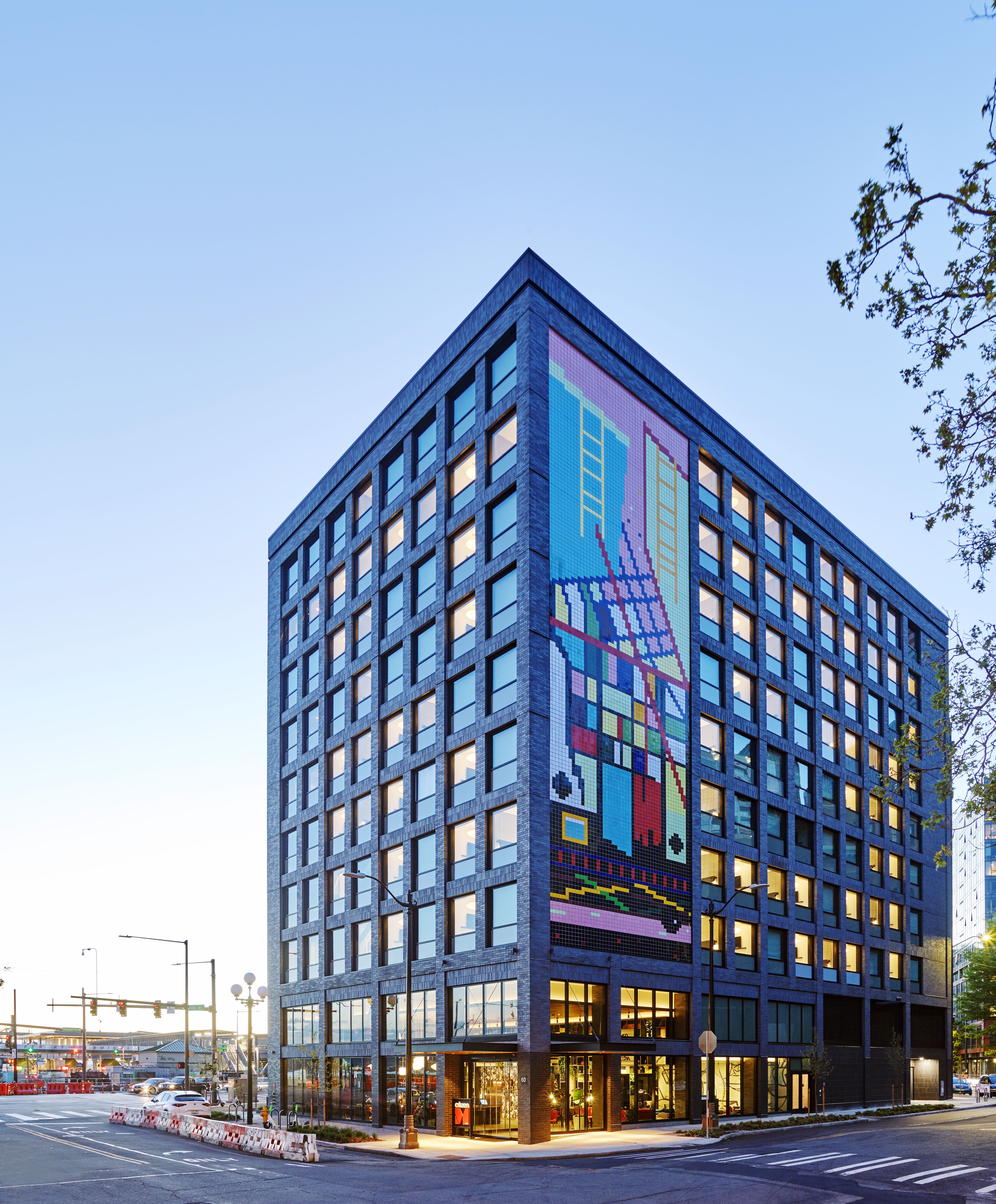 Bringing much-anticipated new life to one of the city's most historic and original neighborhoods, citizenM Seattle Pioneer Square is citizenM's second property in Seattle (following citizenM Seattle South Lake Union which opened in 2020). citizenM's presence in Pioneer Square highlights an important milestone for the historic lot. Originally home to Seattle's first saw mill, the corner lot will now represent the neighborhood's evolution into one of the country's premier cultural and art districts. True to citizenM's commitment to integrating art into its properties both inside and out, citizenM commissioned a local artist, RYAN! Feddersen, to create a large mosaic art installation on the hotel.
216 rooms
modular construction
facade artwork by RYAN! Feddersen
second citizenM property in Seattle
address: citizenM Seattle Pioneer Square, 60 Yesler Way, Seattle, Washington
citizenM Miami Brickell - 18 July 2022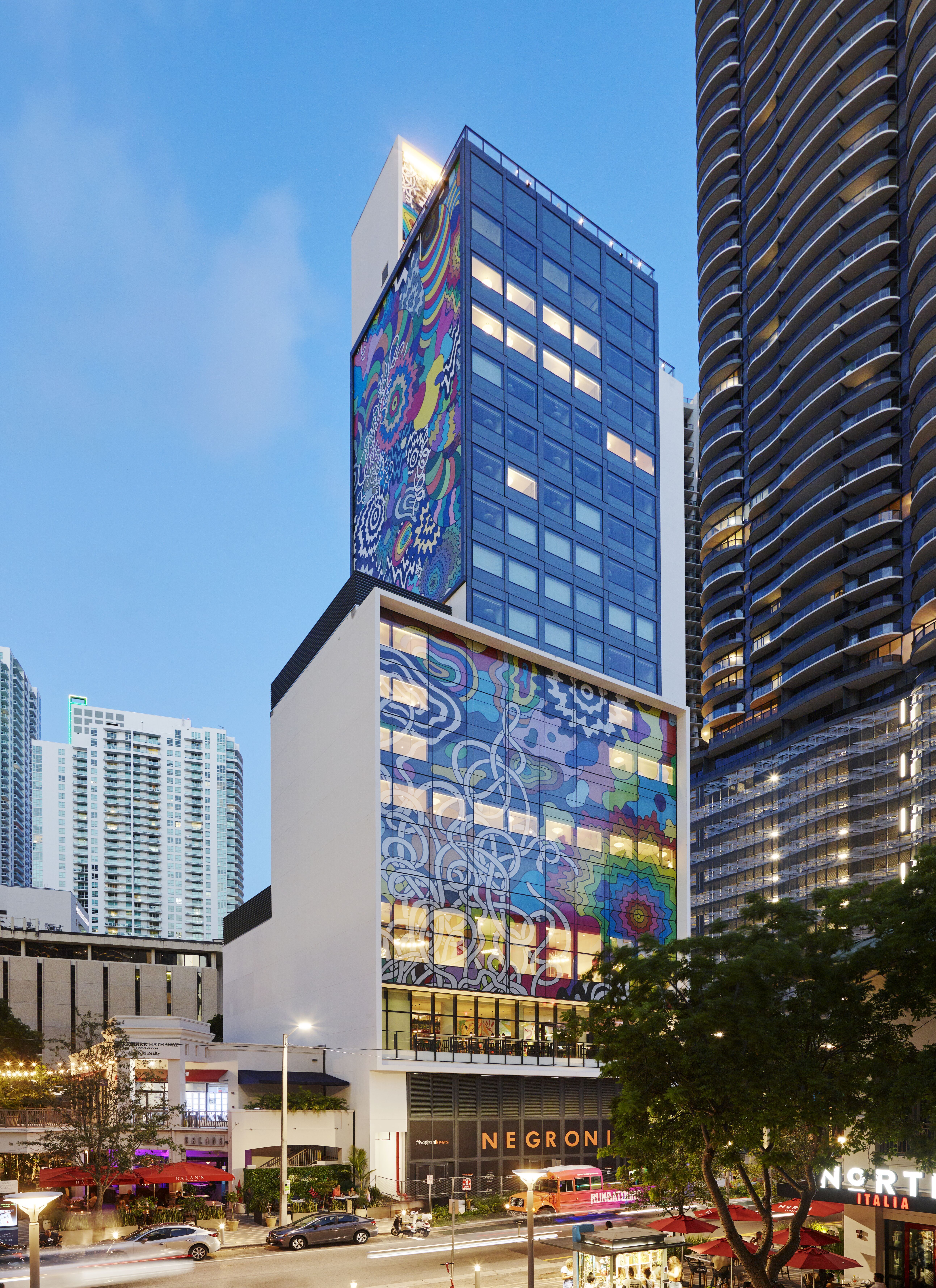 This summer, citizenM made its debut in Miami with the opening of its Miami Brickell location. The building features bright and vibrant facade artwork by Miami born-and-raised artist Jen Stark. With five pieces united together to make one composition, this art installation bridges citizenM's playful personality with Brickell's bustling cosmopolitan atmosphere. Inside, eight societyM meeting rooms offer tech, style, and unlimited coffee to let ideas flow. The hotel will also feature the brand's first rooftop pool, offering sweeping views of Miami's downtown for in-house guests.
252 rooms
facade artwork by Jen Stark
8 societyM meeting rooms
rooftop swimming pool
address: citizenM Miami Brickell, 955 S. Miami Avenue, Miami, Florida
citizenM Washington DC NoMa – 15 August 2022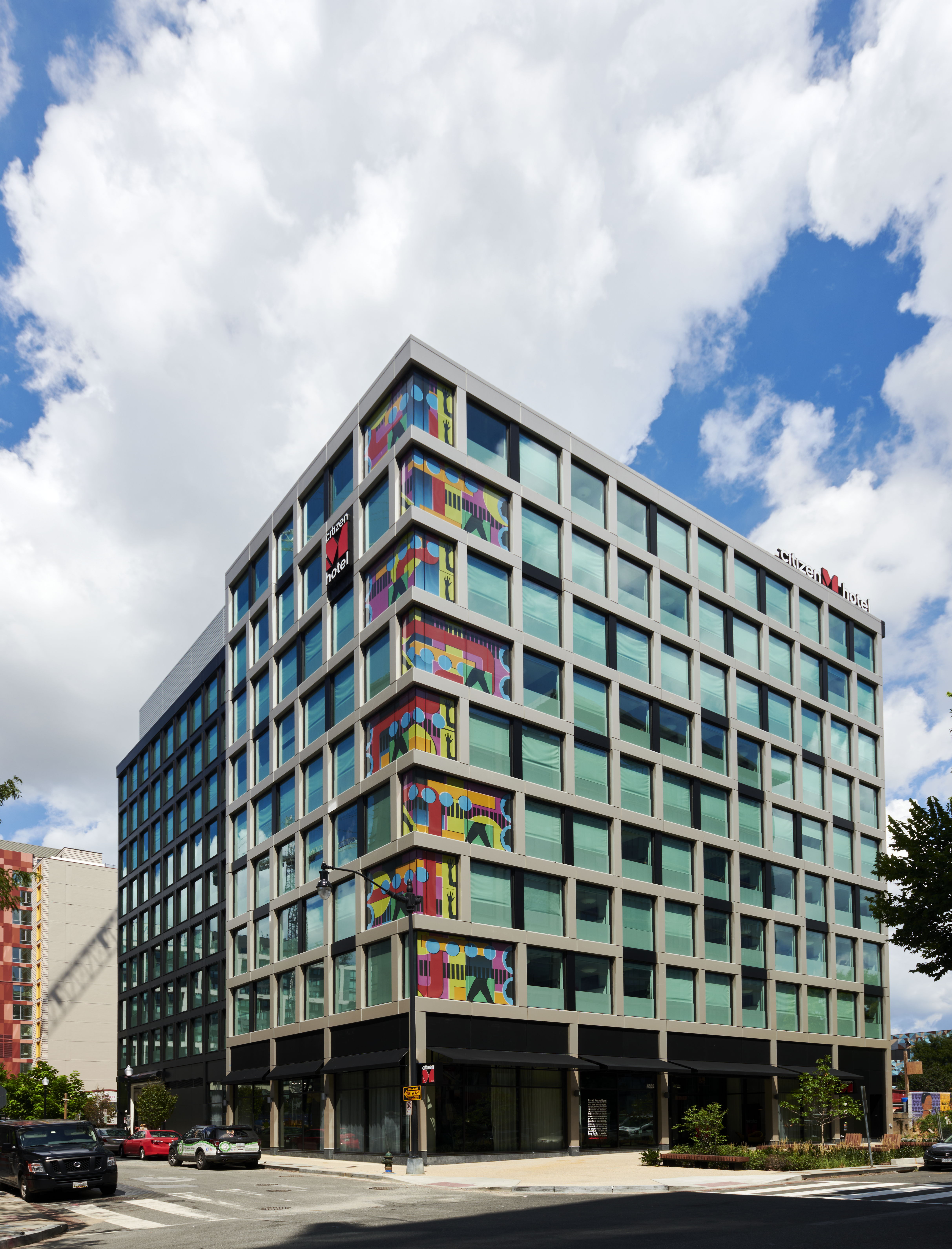 Short for North of Massachusetts Avenue, NoMa is quickly rising as one of the most popular neighbourhoods in Washington DC. NoMa is all about modern convenience and connection - adjacent to bustling downtown offices, exciting nightlife, and only two miles east of The White House, it's close to the city's most famous locations. citizenM has joined this fast growing neighbourhood, with 296 rooms connecting travellers to some of the most famous landmarks in America, making this location citizenM's second property in Washington DC (following citizenM Washington DC Capitol which opened in 2020). The hotel also features artwork on the facade by Brooklyn-based (but originally from Washington DC) Hannah Whitaker. Inside, three societyM meeting rooms stylishly designed to inspire creative thinking are available for private hire.
296 rooms
facade artwork by Hannah Whitaker
3 societyM meeting rooms
second citizenM property in Washington, DC
address: 1222 1st Street NE, Washington, DC 20002
citizenM Chicago Downtown – 21 September 2022
This September, citizenM opened its first hotel in Chicago with a newly constructed hotel that is part of Sterling Bay's mixed-use development at 300 North Michigan Avenue, situated between the Riverwalk and Millennium Park. The 280-room hotel sits within the 47-story tower which also includes 289 residential units and 25,000 square feet of retail space. citizenM Chicago Downtown offers the signature brand experience, with an art-filled living room, 24/7 canteenM and three societyM meeting rooms. Chicago native Nina Chanel Abney was commissioned to transform the building's exterior 2,000 square foot terrace and entrance walls into a gigantic abstract and vibrant Chi-town tribute.
280 rooms
facade artwork by Nina Chanel Abney
3 societyM meeting rooms
Terrace with an outdoor patio to overlook North Michigan Avenue
citizenM's first property in Chicago
address: citizenM Chicago Downtown, 300 North Michigan Avenue, Chicago, Illinois
-Ends –
About citizenM
citizenM was launched in 2008 with a purpose – to disrupt the traditional, stale hotel industry. Rattan Chadha – the founder of the global fashion brand Mexx – was inspired by his employees to create a hotel for today's frequent travellers, giving them everything they need and nothing they don't. This means central locations in the world's most exciting cities, but at an affordable price. Not just a place to sleep, but somewhere to work, relax and play – just like home. Somewhere with superfast free Wi-Fi, tech that makes life easy, and world-class art that isn't 'hotel art'. A room with an ultra-comfortable XL bed to crash in, and a powerful rain shower to wake-up in. Rattan Chadha called this 'affordable luxury for the people'.
The first citizenM opened at Amsterdam's Schiphol Airport in 2008. As of September 2022, citizenM's portfolio has 29 hotels in 18 exciting cities: London, Glasgow, Amsterdam, Rotterdam, Paris, Copenhagen, Zurich, Geneva, New York, Los Angeles, Miami, Boston, Seattle, San Francisco, Washington DC, Chicago, Taipei and Kuala Lumpur.
Elisa Revak
Account Executive, Camron