citizenM Celebrates the Brand's Arrival in Miami at the Official Grand Opening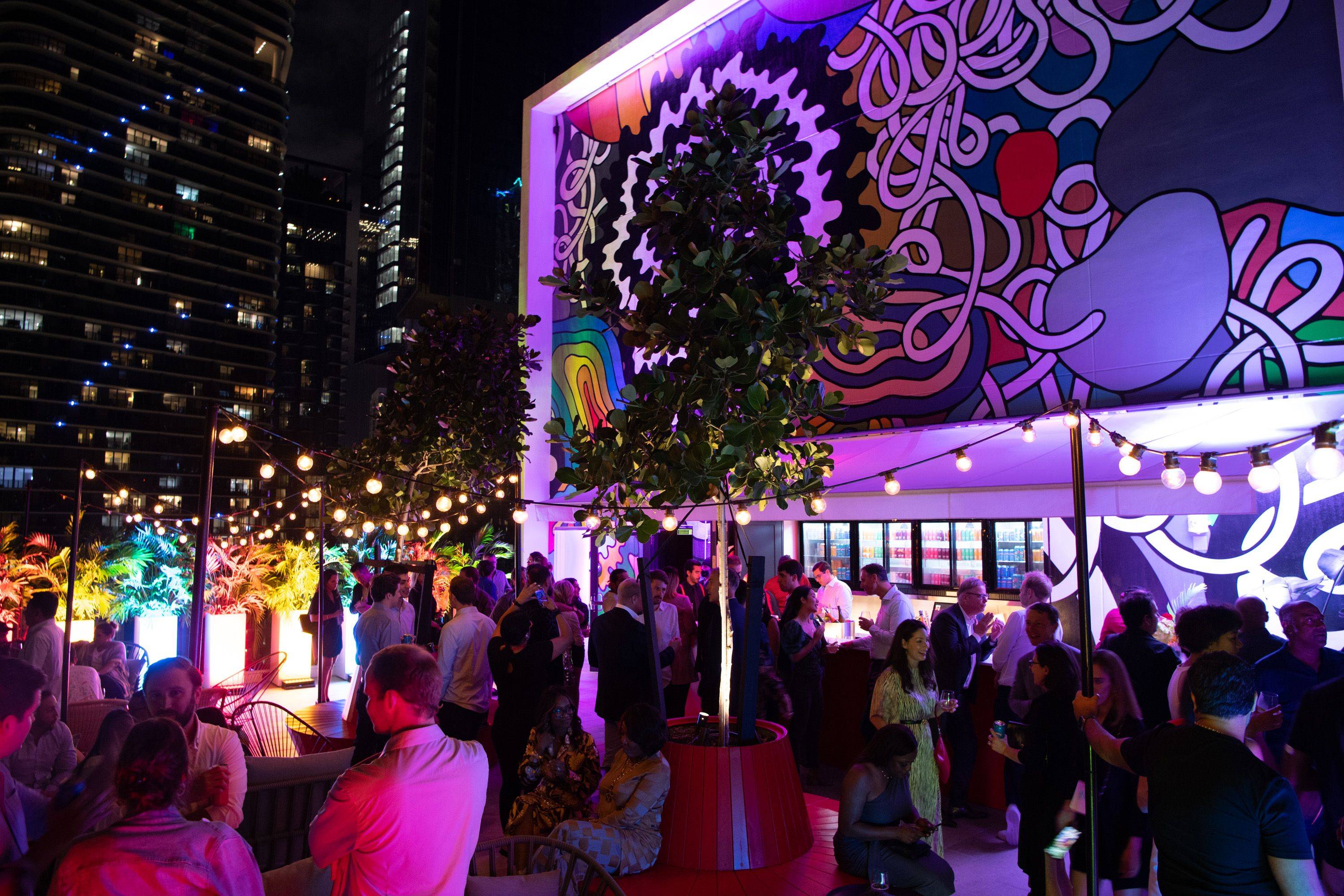 On Thursday, November 17, 2022 citizenM celebrated the brand's arrival in Miami at their first of three properties in the city - citizenM Miami Brickell. With vibrant art adorning the property's facade and interior walls, hotel guests were greeted by an immersive experience created in part by Miami artists themselves. With in-room activations hosted by citizenM's Miami Citizens, the brand welcomed 500+ press, influencers, friends of citizenM, and more for a night of delicious bites, fun cocktails, and live beats to mark their arrival in the Magic City. 
citizenM partnered with Miami born-and-raised artist Jen Stark to create five bright and vibrant large scale pieces of artwork that unite to create one composition for the Brickell property facade. Located in the heart of the city at 11 SE 10th Street, the hotel also features the brand's first ever rooftop pool, which offers sweeping views of Miami's downtown for in-house guests. citizenM Miami Brickell provides guests with unparalleled city stay that bridges the hotel's playful personality with Brickell's cosmopolitan atmosphere.
citizenM's second hotel in Miami will open at the Worldcenter in early 2023. Surrounded by a diverse mix of retail, hospitality and entertainment spaces, citizenM Miami Worldcenter is centrally placed within the business and financial hub of Miami. The building will feature a series of sculptures placed across the facade and created by FriendsWithYou, the Los Angeles-based art collaboration between Samuel Borkson and Arturo Sandoval III - known for their work with the likes of Pharrell Williams and Diplo. Inside, four spacious, light-flooded societyM meeting rooms welcome big thinkers. The 351-room hotel will also feature a large rooftop pool and bar, serving cocktails with a view on the 11th floor. A third citizenM property in Miami - located in South Beach - is slated to open in 2024.
Activations by citizens of Miami 
Emilie Sobel (FASHION citizen) is a Miami native, fashion tastemaker, and creative entrepreneur who transformed one of the citizenM guest rooms into a vibrant fashion showcase featuring her very own work. 
Tiffany T Fantasia (PARTY citizen) is a resident of Palace Bar and a true local celebrity. She's been performing drag there for 19 years and transformed one of the citizenM guest rooms into a karaoke space for the opening.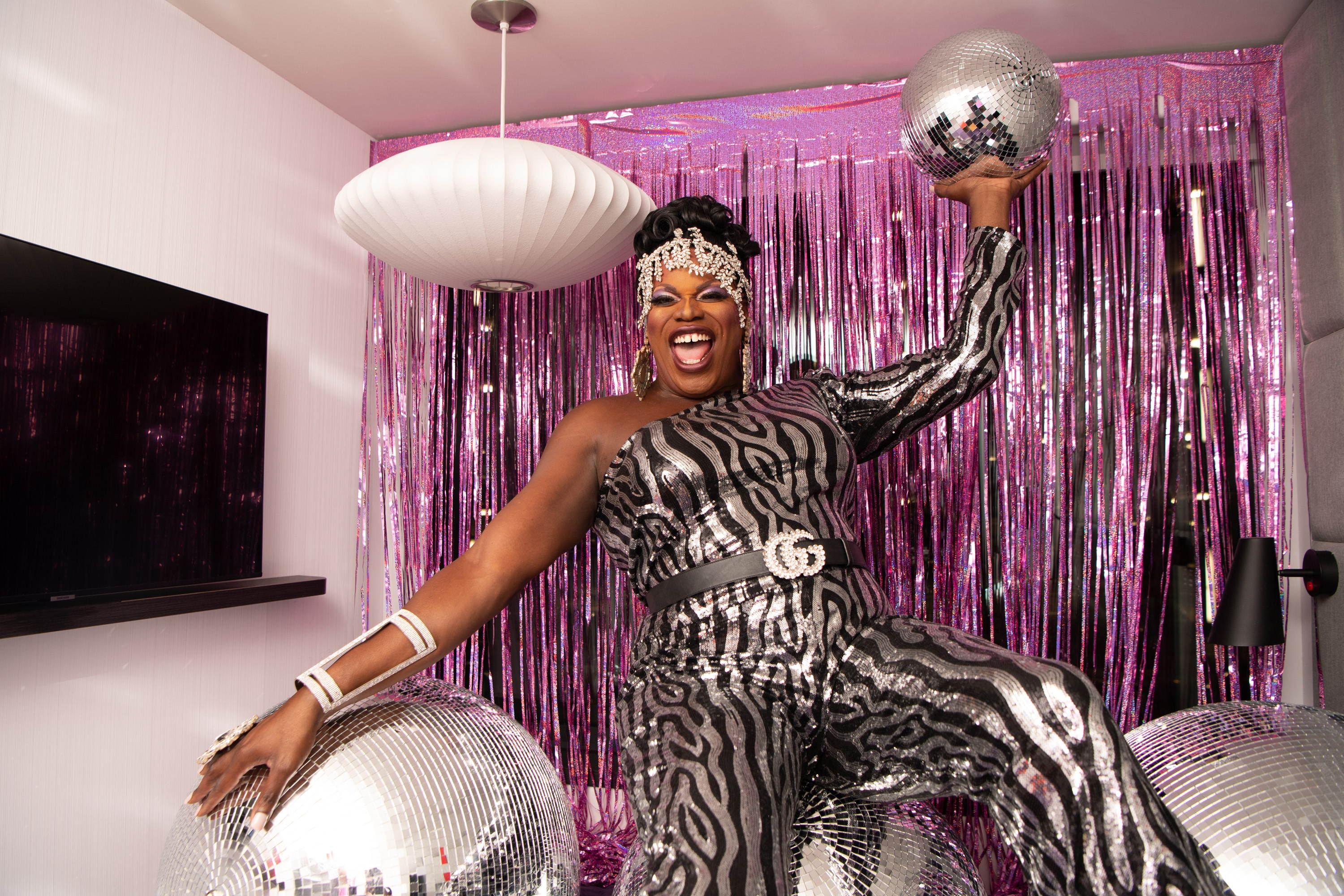 Other Activations
Arianna Leon Uberti, a Florida based illustrator turned one of the citizenM guestrooms into an immersive experience with custom wallpaper, animations, and projections of her colorful artwork.
Miami Cocktail Co. provided organic and low cal, spritz cocktails on the rooftop along with craft brews served by La Tropical.
DJs Ollie Humphreys and Ferreck Dawn will brought the life of the party with their curated selections of chart topping dance music inspired by the spirit of Miami. 
WHERE: citizenM Miami Brickell hotel, 11 SE 10th St., Miami, Florida 33130
IMAGES: Link to hi-res Images of citizenM Miami Brickell HERE.
PRESS CONTACT: 
For all media inquiries and additional information, please contact:
Kim Flaster: [email protected] 
Gabriela Reyes: [email protected] 
About citizenM
citizenM was launched in 2008 with a purpose – to disrupt the traditional, stale hotel industry. Rattan Chadha – the founder of the global fashion brand Mexx – was inspired by his employees to create a hotel for today's frequent travellers, giving them everything they need and nothing they don't. This means central locations in the world's most exciting cities, but at an affordable price. Not just a place to sleep, but somewhere to work, relax and play – just like home. Somewhere with superfast free Wi-Fi, tech that makes life easy, and world-class art that isn't 'hotel art'. A room with an ultra-comfortable XL bed to crash in, and a powerful rain shower to wake-up in. Rattan Chadha called this 'affordable luxury for the people'.
The first citizenM opened at Amsterdam's Schiphol Airport in 2008. As of September 2022, citizenM's portfolio has 29 hotels in 18 exciting cities: London, Glasgow, Amsterdam, Rotterdam, Paris, Copenhagen, Zurich, Geneva, New York, Los Angeles, Miami, Boston, Seattle, San Francisco, Washington DC, Chicago, Taipei and Kuala Lumpur.