citizenM Black Friday Sale
Get up to 33% off citizenM Hotels globally beginning November 16th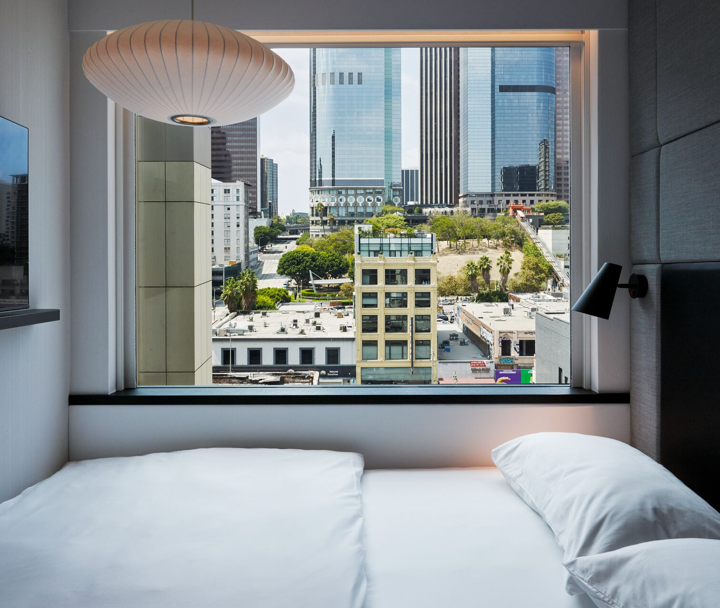 November 9, 2021 - With the holiday season quickly approaching, citizenM will be offering a Black Friday Sale that cannot be missed. From November 16th to 30th, citizenM's globally will offer 30% off rooms with an additional discount for citizenM members and app users. The rates can be applied to bookings as early as November 18th and until April 30th, 2022.
The sale will be available globally, including at citizenM's newest United States openings, Los Angeles Downtown and San Francisco Union Square — part of citizenM's ambitious commitment to U.S. expansion, which will continue with five new U.S. locations opening in 2022. 
About citizenM
The citizenM philosophy is 'affordable luxury for the people', offering guests all the luxuries they would expect from a high-end hotel in a prime location, but without sky-high prices. citizenM was founded by Rattan Chadha, the founder and former CEO of the fashion brand Mexx. The first citizenM hotel opened at Amsterdam's Schiphol Airport in 2008. The brand now operates 23 hotels in some of the world's most exciting cities including London, Paris, New York, Amsterdam, Copenhagen and Taipei.
citizenM intends to keep growing as a fully integrated owner-operator in selected gateway cities around the world. Its unique value proposition, delivering a high profitability per square meter, allows the brand to develop hotels on prime sites in cities with the highest barriers to entry. citizenM can acquire development sites and turnkey delivered hotels and is open to joint ventures on individual projects. citizenM considers new-build developments, office conversions, components of mixed-use schemes or conversions of existing hotels. The company will also selectively consider asset-light transactions. 
In addition to citizenM's established pipeline in the US's largest cities, the company is eyeing further afield, and will consider venturing into new markets such as Toronto, Austin, Silicon Valley and Denver.
Our positioning
citizenM places in an 'upscale hotel' category (based on measurable factors like the STR Global Chain Scale positioning matrix, which ranks hotels based on price vs review scores) – thanks to an unfailing dedication to design, art, technology and comfort. citizenM stands out among all other hotels by simply creating a category of its own – as an affordable luxury hotel. 
Locations
Miami (2022)