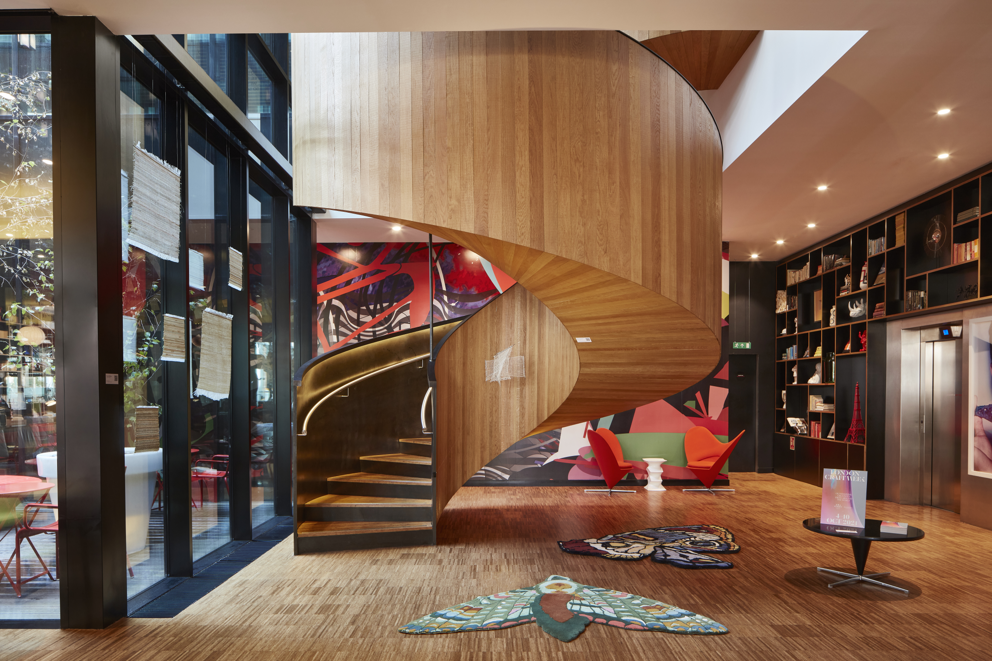 citizenM Bankside hosts Royal College of Art exhibition 'One Year On' during London Craft Week 2021
RCA 2020 Textile graduates present their work physically for the first time in a group show held at citizenM Bankside from 5th to 9th October

​5th OCTOBER 2021 London, UK: On occasion of London Craft Week 2021, the affordable luxury lifestyle and hotel brand citizenM hosts the 'One Year On' exhibition; a collection of works from the Royal College Of Art (RCA) 2020 Textile graduates. The show is open for visitors at citizenM Bankside from 4th to 9th October.
​​
​Since its founding, citizenM has placed great importance in supporting and collaborating with locally-based art and design institutions. Having worked closely with the Glasgow School of Art and Central Saint Martins in the UK, citizenM is now pleased to serve as a platform for RCA students who weren't able to showcase their work during the pandemic.
​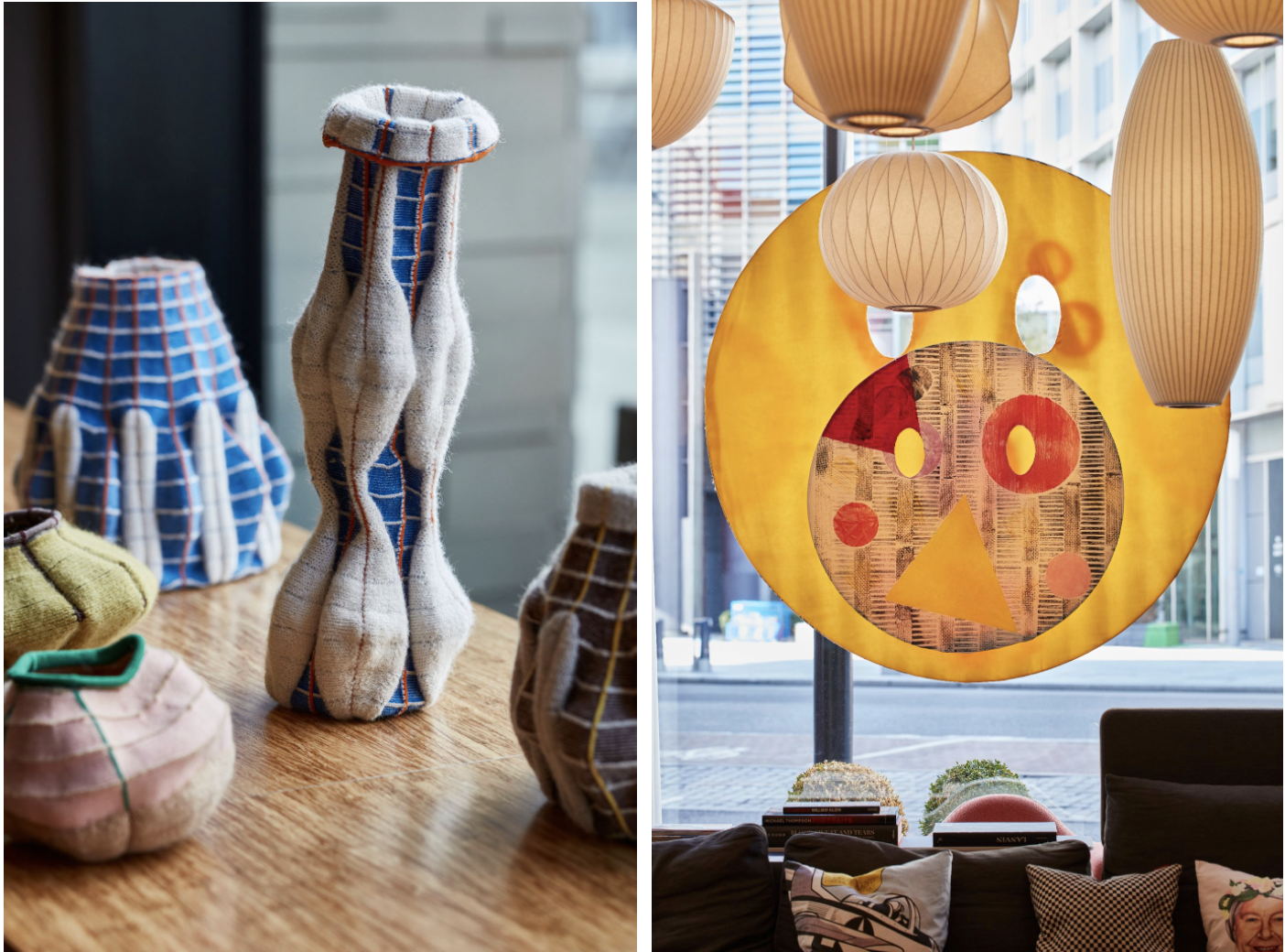 A year after their digital show, the RCA 2020 Textile students will present their work in a physical group exhibition for the first time. The works presented come from five streams – Knit, Mixed Media, Print, Soft Systems and Weave - allowing visitors to explore a diversity of approaches to the craft of textile making in its construction, preservation and interactivity. The RCA 2020 Textile graduates are builders of narratives, spaces and objects; they breathe new life into forms, substances and stories. Their practice has a playful approach to the senses, environments and bodies.
​​
​Having graduated during England's first lockdown in 2020, their work reflects resilience in the face of adversity. The graduates re-worked, re-designed and re-envisioned their practices, adapting from the tactile environments of textile studios to the novel spaces of digital media. Now, with the world slowly opening up, they reach back to the core of their craft, forever changed by experiences of last year.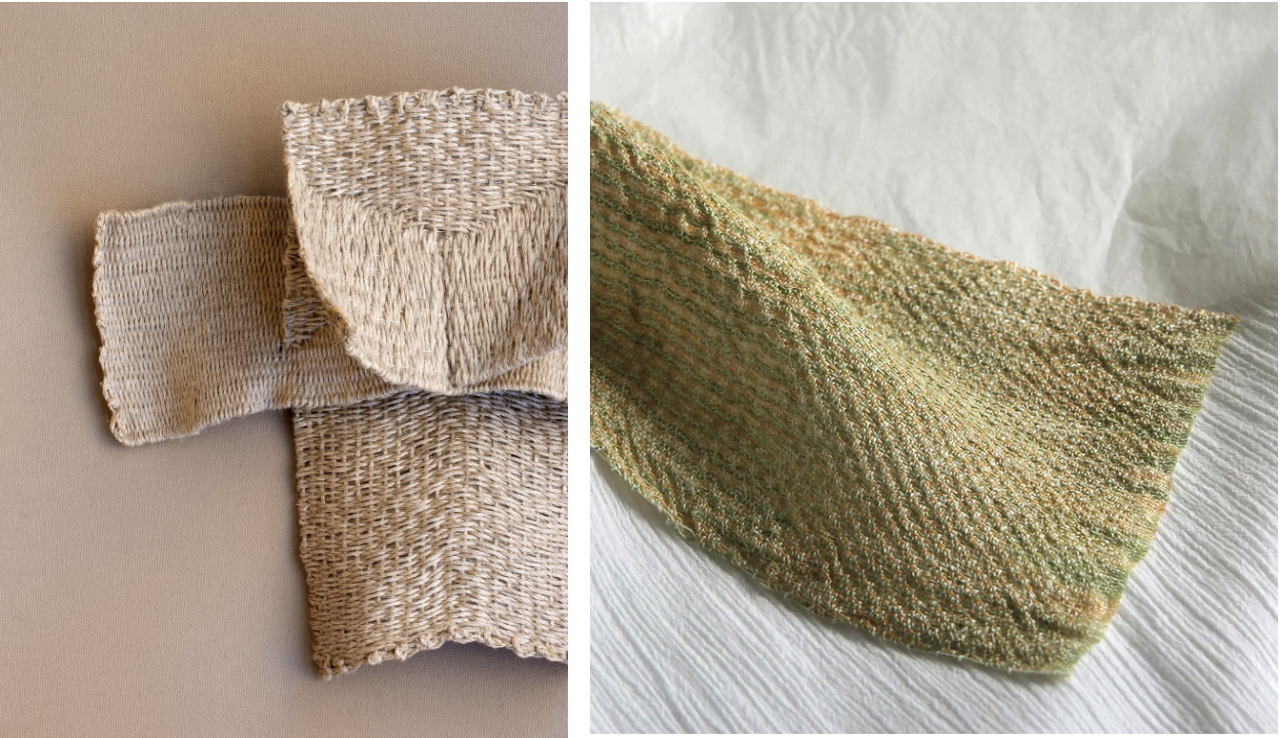 Curated by Sylwia Orynek, one of the graduates and now a PhD researcher, the 'One Year On' exhibition showcases the ambiguity of contemporary textiles, as craft processes, tools and materials become hybrid: analogue and digital, personal and remote, fiercely crossing the boundaries of disciplines.

​-Ends-
​​
​
---
Note to Editors
​​
​Exhibition 
​4-9 October 2021, 07:00 - 21:00
​10 October 2021, 07:00 - 14:00
Venue
​citizenM London Bankside
​20 Lavington Street, SE1 0NZ
​​
​Press contact
​Camron PR ​
​Rachael Jevons | Francesca Formenti
​[email protected] 
​​
​​
​About citizenM
​​
​citizenM was launched in 2008 with a purpose – to disrupt the traditional hotel industry. Rattan Chadha – the founder of the global fashion brand Mexx – was inspired by his employees to create a hotel for the modern travellers, giving them everything they need and nothing they don't. This means central locations in the world's most exciting cities, but at an affordable price. Not just a place to sleep, but somewhere to work, relax and play – just like home. Somewhere with superfast free Wi-Fi, tech that makes life easy, and a great bed to crash in at the end of a long day. Rattan Chadha called this philosophy 'affordable luxury for the people'.
​​
​The first citizenM opened at Amsterdam's Schiphol Airport in 2008. Today, citizenM's portfolio includes 21 hotels in 14 exciting cities: London, Glasgow, Amsterdam, Rotterdam, Paris, Copenhagen, Zurich, Geneva, New York, Boston, Seattle, Washington DC, Taipei and Kuala Lumpur.
​​
​In summer 2020, citizenM launched an app that's much more than a room reservation tool. The app enables fully contactless stays (checking in, opening doors, adjusting room ambiance, paying for purchases all via the guest's own smartphone), and adds dozens of local perks (like discounts on bike rentals and food), tailored experiences, collectable badges and city guides. The app and contactless journey is the first of its kind in the world.
​​
​www.citizenM.com ​
​@citizenM
​​
​​
​About The RCA Textiles
​​
​Textiles at the RCA is a multifaceted discipline, and works at the creative interface between materials, making and meaning. The RFCA's focus is on new knowledge that impacts many sectors, exploring new territories for tomorrow's textiles specialist.
​​
​New fabrication methods and specialist textile skills offer fresh possibilities for the world and require them to constantly reconsider their practice, generating a culture of experimentation and creative possibility throughout the activities of the programme.
​​
​The RCA encourages their students to develop an agility in their thinking and creative capability with colour and materials. The programme is an exploration of the creative, technological, cultural, commercial and sustainable contexts of textiles, where students develop innovative ideas that challenge the understanding of the practice and discipline of textiles. By graduation, the students are fluent in the language of materials, able to influence the tangible and intangible materiality of our lives across a range of sectors.