citizenM announces three new openings in 2023
The 'affordable luxury' lifestyle brand announces its expansion plans for the year ahead, which will take its total number of hotels to 32 across Europe, North America and Asia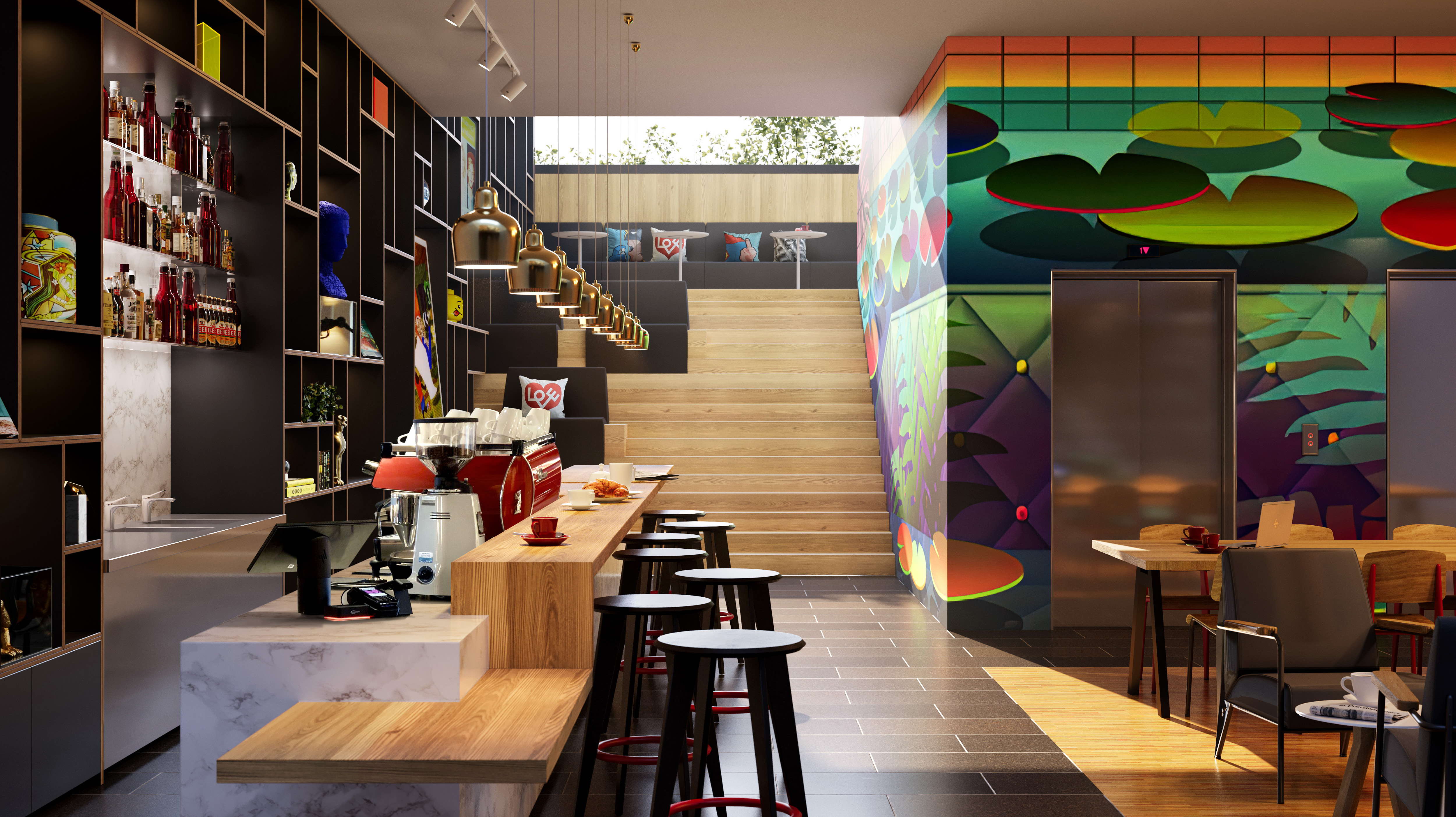 citizenM Miami World Center – opening Q1 2023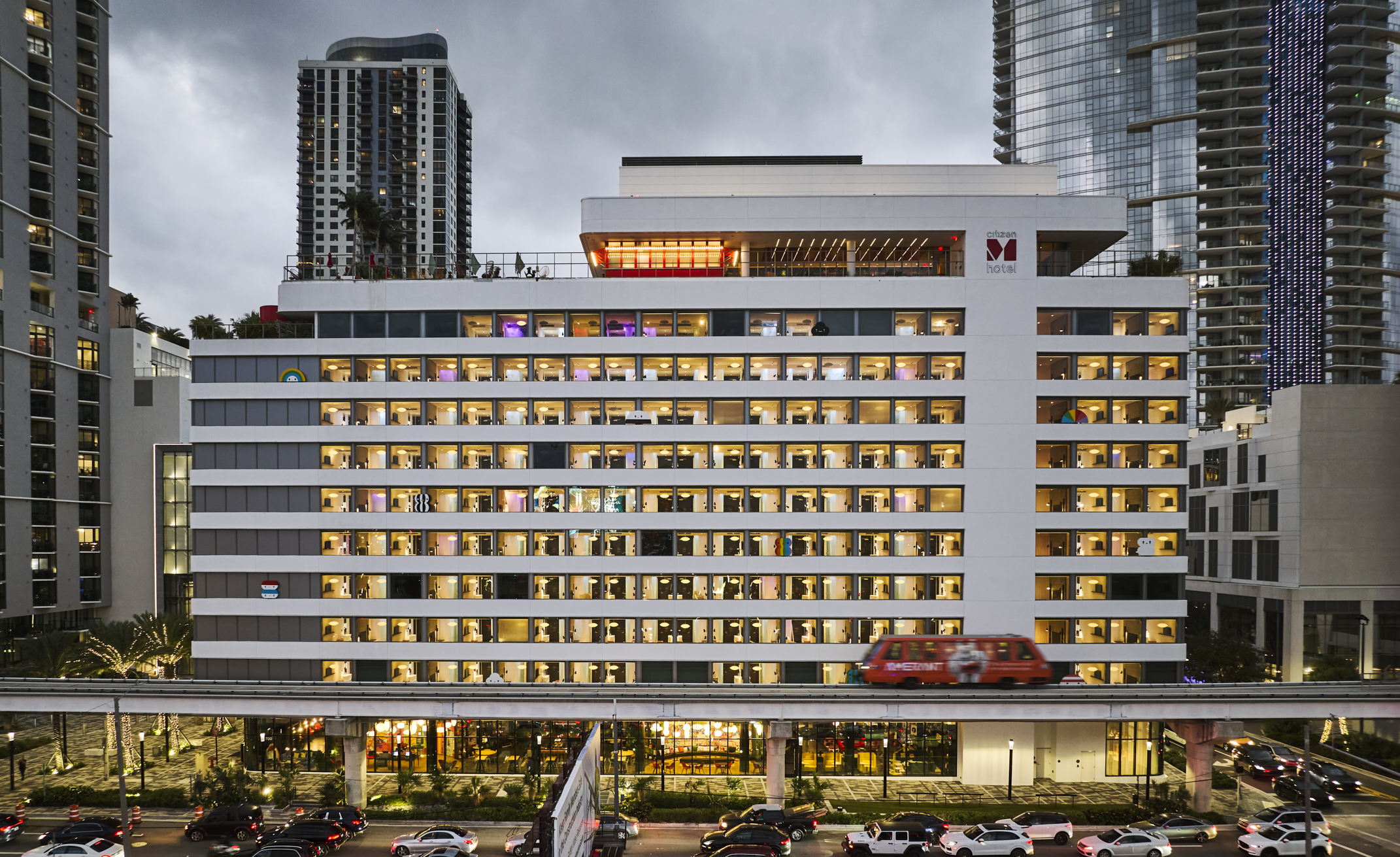 citizenM's second hotel in Miami will open at the World Center, following the opening of citizenM Miami Brickell in July 2022. Surrounded by a diverse mix of retail, hospitality and entertainment spaces, citizenM Miami Worldcenter is centrally placed within the business and financial hub of the city. The building will feature a series of sculptures placed across the facade created by FriendsWithYou, the Los Angeles-based art collaboration between Samuel Borkson and Arturo Sandoval III - known for their work with the likes of Pharrell Williams and Diplo. Inside, four spacious, light-flooded societyM meeting rooms welcome big thinkers (fuelled by unlimited coffee). The hotel will also feature a large rooftop pool and bar, serving cocktails with a view on the 11th floor. 
351 rooms
facade artwork by FriendsWithYou
Commissioned art by Katherine Bernhardt and Ajarb Bernard Ategwa
4 societyM meeting rooms
Gym
Rooftop pool and bar
Design architect: Concrete Amsterdam
Local Architect: Gensler
General contractor: Suffolk Construction
Developer: Miami Worldcenter Associates and citizenM
address: citizenM Miami World Center, 700 NE 2nd Avenue, Miami, Florida
citizenM Paris Opera - opening Q1 2023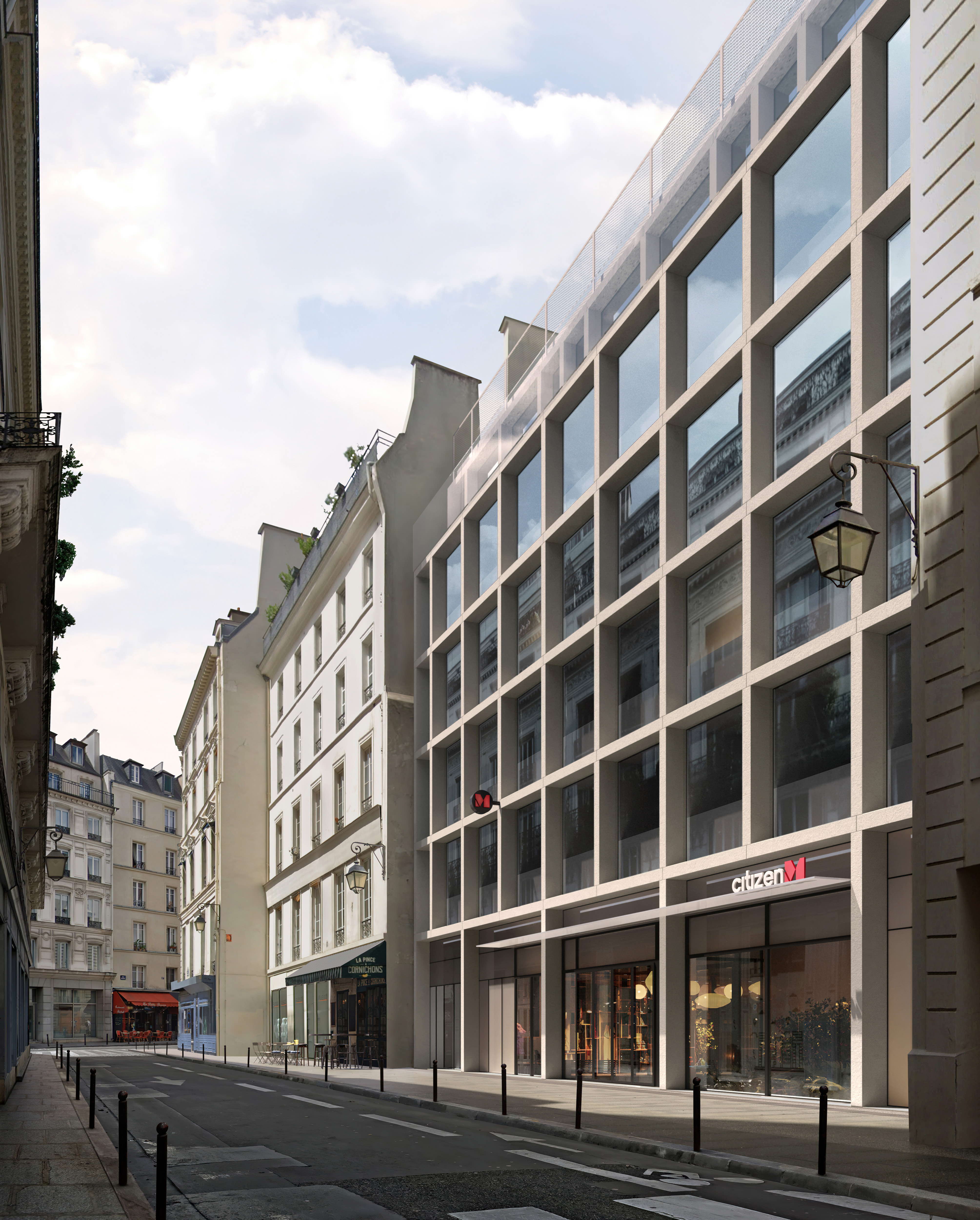 Due to open Spring 2023, citizenM will introduce its fifth hotel in Paris, joining the brand's existing properties citizenM Paris Champs-Elysées, citizenM Paris Gare de Lyon, citizenM Paris La Defense, and citizenM Paris Charles de Gaulle. citizenM Paris Opera will be one of the smallest properties in the portfolio with 84 rooms. The boutique-sized hotel, located at Rue du Croissant, is only a few minutes walk from the famous Opera. Similar to citizenM's other establishments and with the help of their long-term collaborator, Concrete Amsterdam, citizenM Paris Opera will offer residents and guests spaces to work, relax and socialize. Two societyM meetings rooms will be available for hire for both in-house and external guests, providing meeting rooms with a twist. True to the brand's commitment to art, the hotel will feature collaborations with local artists including commissioned work from Montmartre-based Amélie Bertrand.
84 rooms
2 societyM meeting rooms
24/7 canteenM
Interior artwork by local artists including Amélie Bertrand
Design architect: Concrete Amsterdam
Local architect: Hardel Le Bihan
General contractor: GCC
Development manager: Crescendo Real Estate
Project manager: Atixis 
Investor and developer: citizenM
address: citizenM Paris Opera, 18 Rue du Croissant, 75002 Paris
citizenM Austin Downtown – opening Q3 2023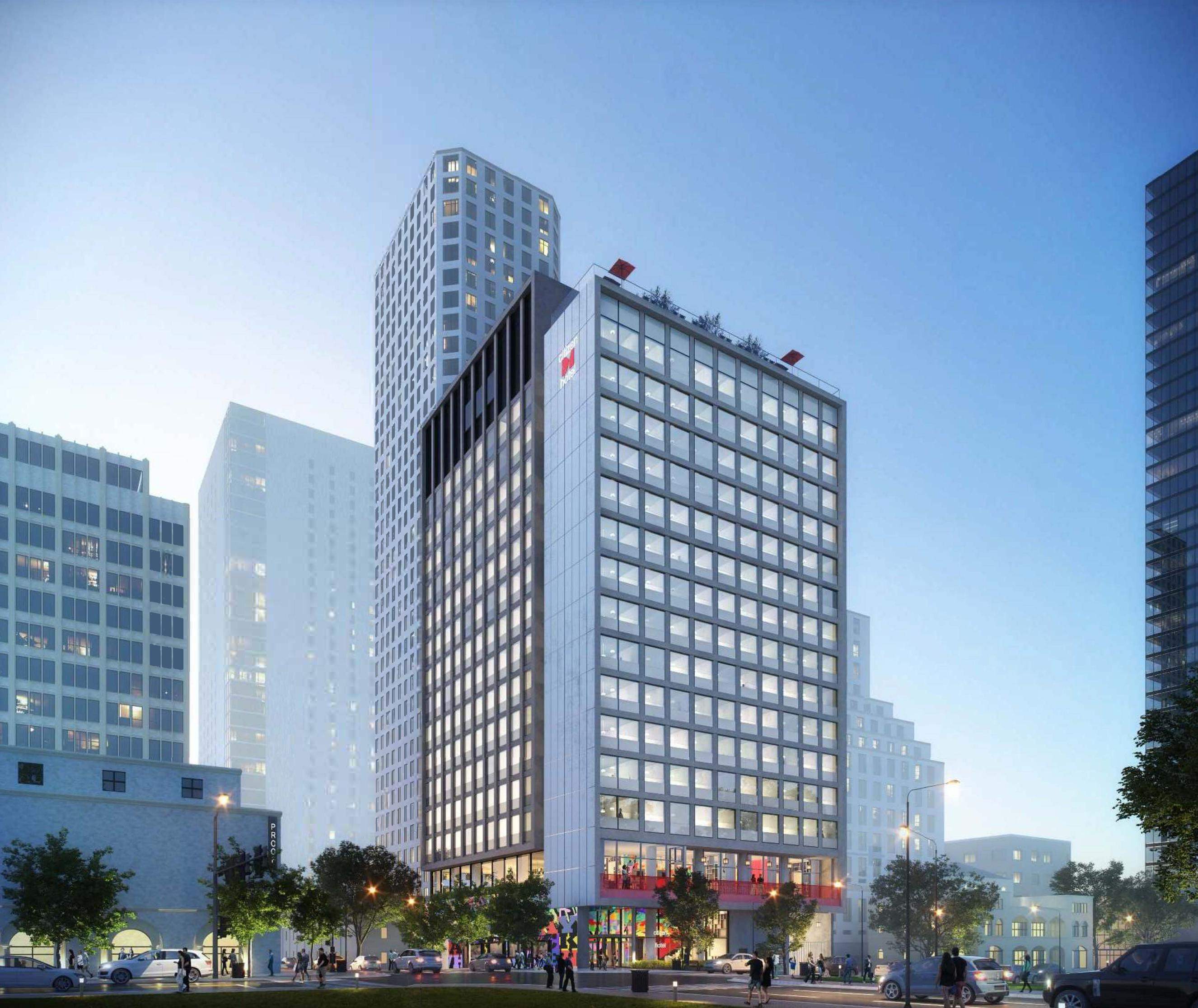 Anticipated to open in Summer 2023, citizenM will add to its growing US portfolio with the opening of the brand's very first hotel in Austin. Developed in partnership with Turnbridge Equities, the 17-story tower will house a 344-room hotel featuring citizenM's signature interior design by Amsterdam-based Concrete, longtime design partner of the brand. The hotels' interiors will draw inspiration from the local community, filled with an eclectic mix of contemporary art and objects by local artists. citizenM Austin Downtown will also feature a rooftop pool and bar area, with design by commissioned artist PONI (Hilda Palafox). Austin has been on citizenM's radar for years as an exciting cultural center and influential tech and business hub, and marks the brand's commitment to be present in markets where its customers are.
344 rooms
24/7 canteenM
Gym
Rooftop pool and bar
Rooftop design by commissioned artist PONI (Hilda Palafox)
Design architect: Concrete Amsterdam
Local architect: Baskervill
General contractor: Gilbane
Landscape design: Design Workshop
Developer: Turnbridge Equities and citizenM
address: citizenM Austin Downtown, 617 Colorado St, Austin, Texas
Following the openings next year, 2024 and beyond will see citizenM adding several more properties to its portfolio including Rome (the first in the city), London (a fifth location), Dublin (the first in the city), Miami (a third in the city, following the early 2023 opening of Worldcenter), Boston (the brand's second in the city), Menlo Park (a benchmark project for Facebook's campus), and DC (the brand's third in the city).
Having already doubled its portfolio since 2018, citizenM continues to seek new developments in key and gateway cities across North America and Europe, with the aim to have 40 operational hotels by 2024.
- Ends - 
About citizenM
citizenM was launched in 2008 with a purpose – to disrupt the traditional, stale hotel industry. Rattan Chadha – the founder of the global fashion brand Mexx – was inspired by his employees to create a hotel for today's frequent travelers, giving them everything they need and nothing they don't. This means central locations in the world's most exciting cities, but at an affordable price. Not just a place to sleep, but somewhere to work, relax and play – just like home. Somewhere with superfast free Wi-Fi, tech that makes life easy, and world-class art that isn't 'hotel art'. A room with an ultra-comfortable XL bed to crash in, and a powerful rain shower to wake-up in. Rattan Chadha called this 'affordable luxury for the people'.
The first citizenM opened at Amsterdam's Schiphol Airport in 2008. As of October 2022, citizenM's portfolio has 29 hotels in 18 exciting cities: London, Glasgow, Amsterdam, Rotterdam, Paris, Copenhagen, Zurich, Geneva, New York, Los Angeles, Miami, Boston, Seattle, San Francisco, Washington DC, Chicago, Taipei and Kuala Lumpur.
citizenM intends to keep growing as a fully integrated owner-operator in selected gateway cities around the world. Its unique value proposition, delivering a high profitability per square meter, allows the brand to develop hotels in prime locations in cities with the highest barriers to entry. citizenM can acquire development sites and turnkey delivered hotels and is open to joint ventures on individual projects. citizenM considers new-build developments, office conversions, components of mixed-use schemes or conversions of existing hotels. The company will also selectively consider asset light transactions.