Celebrate the Coronation of King Charles III at citizenM, London
On the 6th of May 2023, for the first time in 70 years, a royal coronation will be conducted at Westminster Abbey. Visitors from all over the world are expected to visit the city to witness this historic event and to take part in the accompanying festivities.
citizenM, the 'affordable luxury' lifestyle and hotel brand, is stationed in well-connected, historical London neighborhoods fit for a King's coronation. From its location in Victoria that neighbours Buckingham Palace to its hotel opposite the world famous Tower of London, the brand is placed in convenient areas with easy access to London's most anticipated celebration of 2023. 
Visitors looking to access deals for the monumental weekend can sign up for the hotel's mycitizenM+ membership, which provides members with great perks (including 10% off, late checkout, premium views and guaranteed availability with 48 hours notice) in exchange for a small monthly fee. 
Additional discounted rates can be booked before 12 March with the citizenM spring sale. The campaign allows mycitizenM+ members to book stays at 31 different citizenM locations spanning Europe, Asia, and the US — including its four London locations — with up to 25% off for stays through 31 August 2023. 
The spring sale also provides discounts for members of mycitizenM, the brand's free, standard membership that provides at least a 6% discount on all bookings. Guests can join through the simple process of creating an online account on www.citizenM.com. During the spring sale, mycitizenM members will receive 20% off stay dates until 31 August 2023. 
Find more information on what citizenM has to offer for travellers looking to experience the coronation weekend in two of its prime London locations below: citizenM London Victoria Station & citizenM Tower of London. 
citizenM London Victoria Station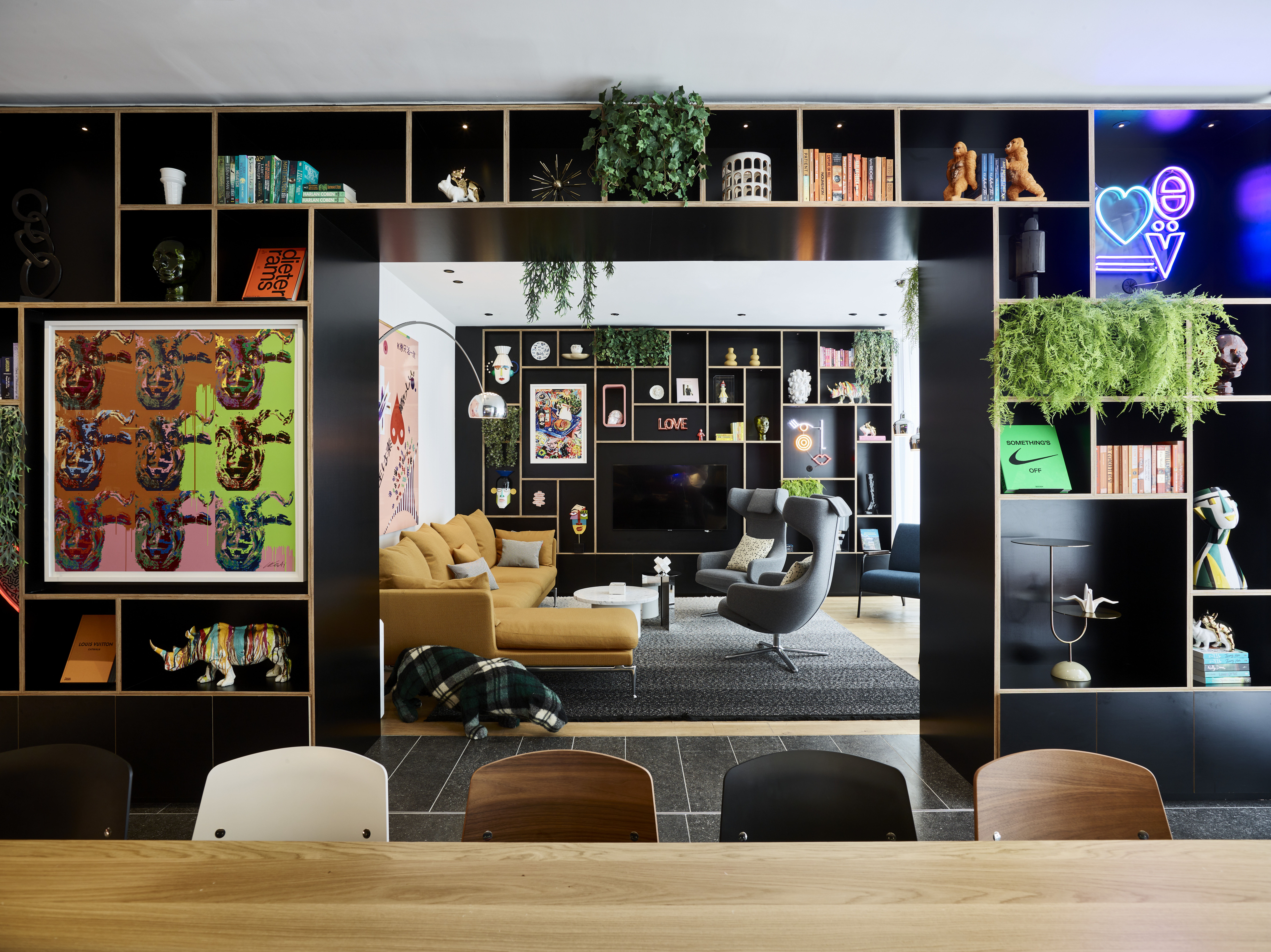 citizenM London Victoria Station, the 226-room hotel that neighbours the transport hubs of Victoria train and bus stations on Vauxhall Bridge Road, is less than a 15 minute walk away from Buckingham Palace. 
After His Majesty King Charles III is crowned at the side of The Queen Consort, a coronation procession to Buckingham Palace will take place, ending with a balcony appearance from members of the royal family. Guests can get front row access to the event and stroll back to the hotel's signature rooms featuring an ultra-comfortable XL bed, a powerful rain shower, tech that makes life easy, and world-class art that isn't 'hotel art'.
Visitors can also get into the full spirit of English tradition with citizenM's in-room art that has been carefully and playfully curated, showcasing London talent that both documents and re-imagines English culture. In his photographic series, Luke Stephenson tracks the story of the 99p ice cream via a road trip around the UK; while Julie Cockburn, who trained as a sculptor at Central Saint Martins and has been exhibited extensively in the UK, Europe and the US, uses found objects and vintage photographs, re-configuring them in colourful and contemporary ways. Lastly, London-based Lorenzo Vitturi brings his colourful compositions of Ridley Road Market in Dalston, Hackney – the fruits and vegetables and the multicultural neighbourhood over the years – to citizenM's bedroom walls. 
The hotel is also walking distance to major tourist attractions such as Westminster Abbey and Tate Britain. 
citizenM Tower of London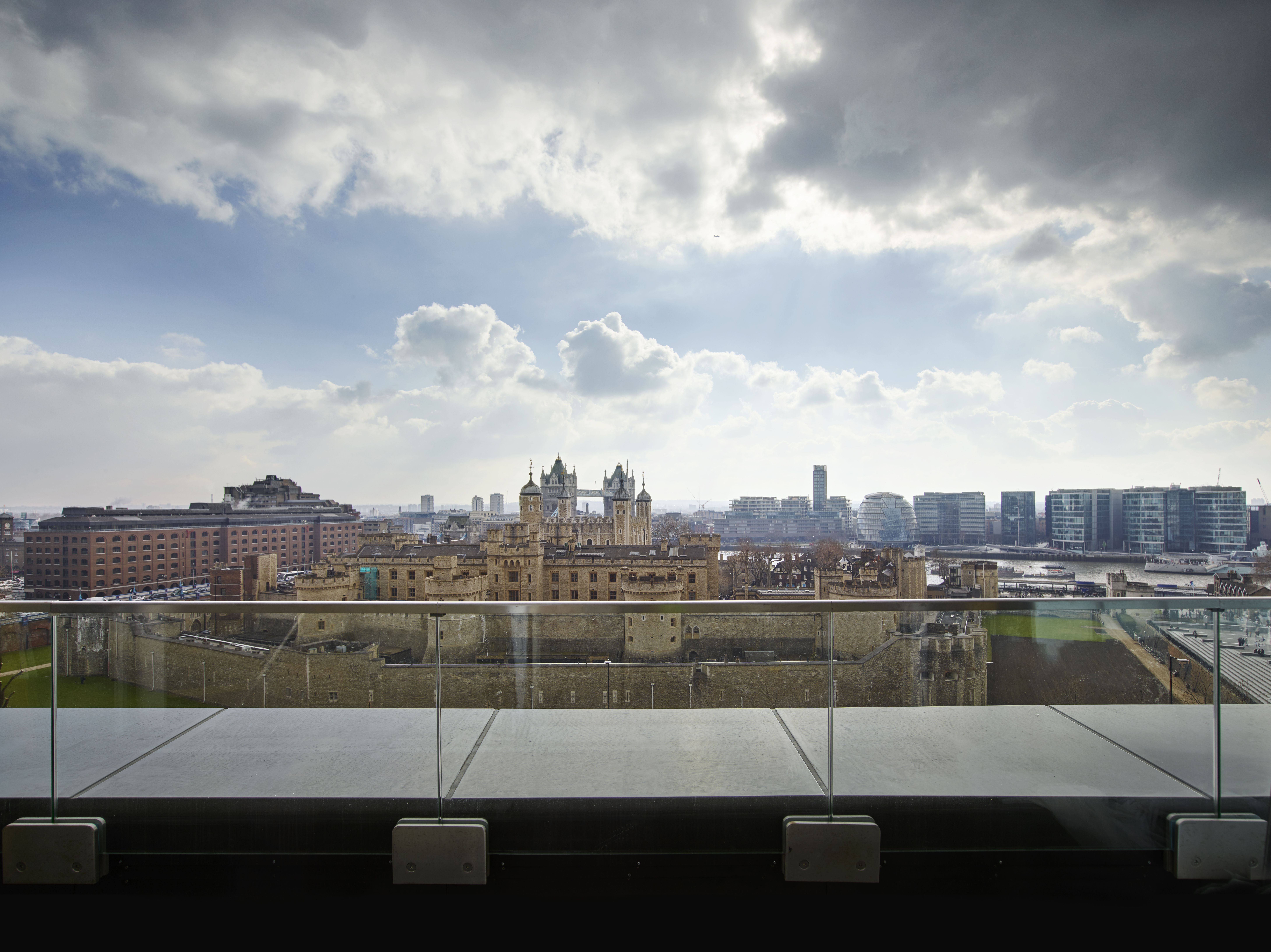 citizenM Tower of London is a 370-room hotel, right opposite the world famous Tower of London and on top of one of the city's busiest tube stations. In order to fully appreciate the ancient splendour of the Tower, a fortress, prison and palace, and home to the Crown Jewels, citizenM crowned its 8-storey property with a jewel itself; a dramatic double height space with floor to ceiling windows and a wrap around terrace that offers a stunning 360 view on London and its famed skyline. Guests can take in these striking London views while being just a short tube ride from the major coronation events at Westminster Abbey and Buckingham Palace. 
The location also includes original works by highly influential British artists that enrich the property, with a digital interactive work by Dominic Harris, a commissioned wallpiece by Peter Lamb and a work from Julian Opie that wraps around the outside of the hotel. 
The most spectacular space of all lies at the top of the hotel. The cloudM bar with its outstanding terrace, is a wrap-around double-height space offering what must be one of the most dramatic views of London's skyline with the Tower of London, Tower Bridge and its iconic skyscrapers including the Gherkin and the Shard. Open to the public, the bar gives travellers a bird's eye of the city celebrations and a chance to unwind during the weekend's festivities with a signature citizenM cocktail in hand. 
---
About citizenM
​​citizenM was launched in 2008 with a purpose – to disrupt the traditional, stale hotel industry. Rattan Chadha – the founder of the global fashion brand Mexx – was inspired by his employees to create a hotel for today's frequent travellers, giving them everything they need and nothing they don't. This means central locations in the world's most exciting cities, but at an affordable price. Not just a place to sleep, but somewhere to work, relax and play – just like home. Somewhere with superfast free Wi-Fi, tech that makes life easy, and world-class art that isn't 'hotel art'. A room with an ultra-comfortable XL bed to crash in, and a powerful rain shower to wake-up in. Rattan Chadha called this 'affordable luxury for the people'. 
The first citizenM opened at Amsterdam's Schiphol Airport in 2008. As of January 2023, citizenM's portfolio has 30 hotels in 18 exciting cities: London, Glasgow, Amsterdam, Rotterdam, Paris, Copenhagen, Zurich, Geneva, New York, Los Angeles, Miami, Boston, Seattle, San Francisco, Washington DC, Chicago, Taipei, and Kuala Lumpur.