Best Places to See in the New Year with citizenM
Start 2023 off in style with celebrations in London, New York, Miami, Glasgow or Paris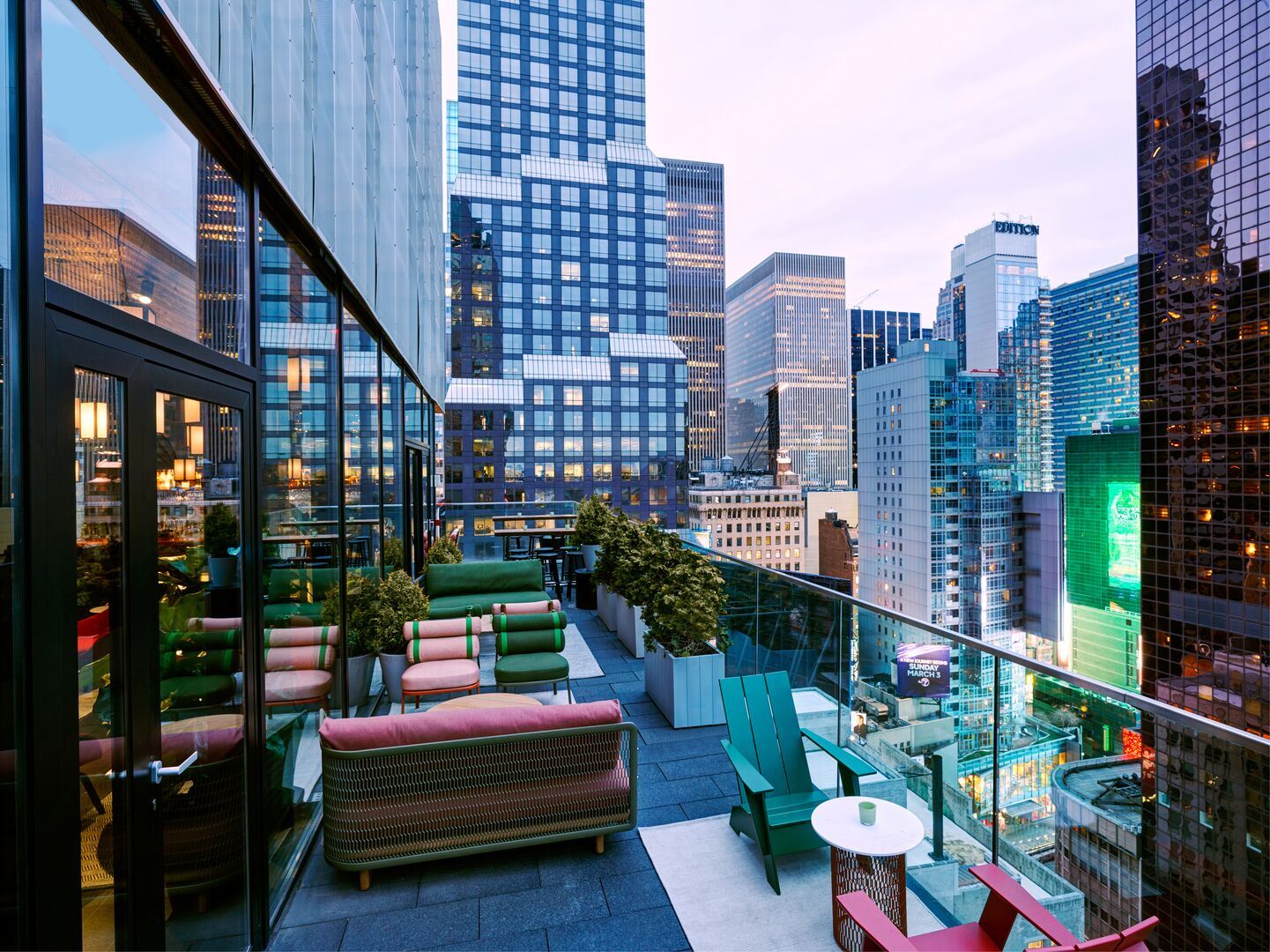 With the festive season in full swing, now is the time to think about where to ring in the New Year. citizenM, the affordable luxury hotel and lifestyle brand, offers hotels in some of the world's liveliest cities for parties, fireworks or an authentic Hogmanay celebration.
From oohs and ahs at the fireworks in Paris, watching the ball drop in New York's lively Times Square celebration, or having a tropical celebration in Miami, citizenM locations give travellers the opportunity to start the New Year with a bang. 
The brand's conveniently located and affordable spaces allow front row access to iconic New Year's Eve parties in cities including London, New York, Paris, Miami, and Glasgow. ​
LONDON - citizenM London Bankside
Be mesmerized as over 12,000 fireworks surround the famous London Eye when Big Ben strikes twelve in the city centre. After a two-year hiatus due to the pandemic, the colourful display will come back to the banks of the Thames. 
citizenM London Bankside, one of the brand's four locations in the city, allows easy access to all the cultural happenings on the Thames. In between must-visit London destinations such as Borough Market and Tate Modern, the hotel is just a short walk away from panoramic views of the city and the excitement of the celebrations.
NEW YORK - citizenM New York Times Square
Achieve a New Year's Eve bucket list and countdown to 2023 in New York City's renowned Times Square celebration. Travellers can watch the ball drop, a tradition since 1907, with approximately one million other sightseers that gather to see the spectacle. Ryan Seacrest will be hosting Dick Clark's New Year's Rockin' Eve from Times Square, a broadcast of the festivities that includes live performances by some of the year's most exciting performers. 
citizenM New York Times Square is located just around the corner from the main event. Guests have the added bonus of taking in a scenic 360 degree of the city from the comfort of the rooftop lounge and bar. 
MIAMI- citizenM Miami Brickell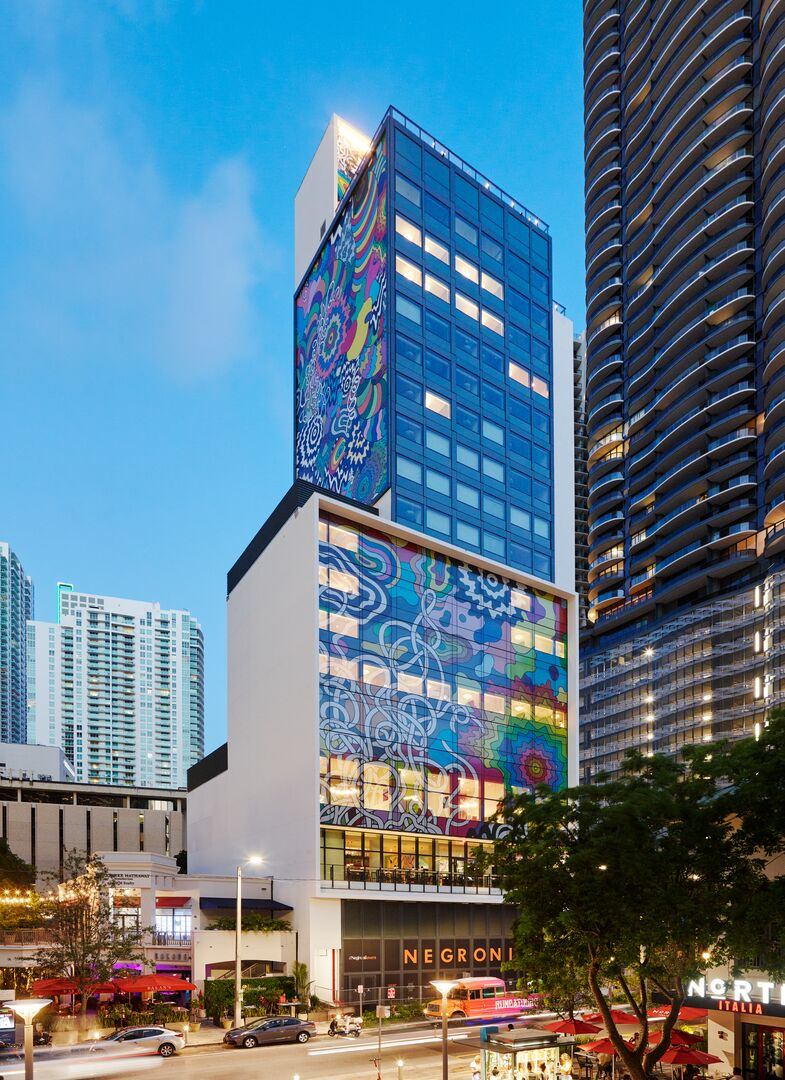 Escape the cold and start 2023 surrounded by palm trees, sunshine, and ocean in downtown Miami. Visitors can catch a spectacular fireworks display and dance alongside tens of thousands of individuals at Bayfront Park's street party to commemorate the New Year. 
citizenM Miami Brickell - the brand's first of three in the city - is located nearby the park in the heart of the city's bustling downtown at 11 SE 10th Street. The hotel includes conversation-sparking art that bridges citizenM's playful personality with Brickell's cosmopolitan atmosphere. It also boasts citizenM's first ever ​ rooftop pool and bar, offering sweeping views of Miami's downtown for in-house guests. 
GLASGOW - citizenM Glasgow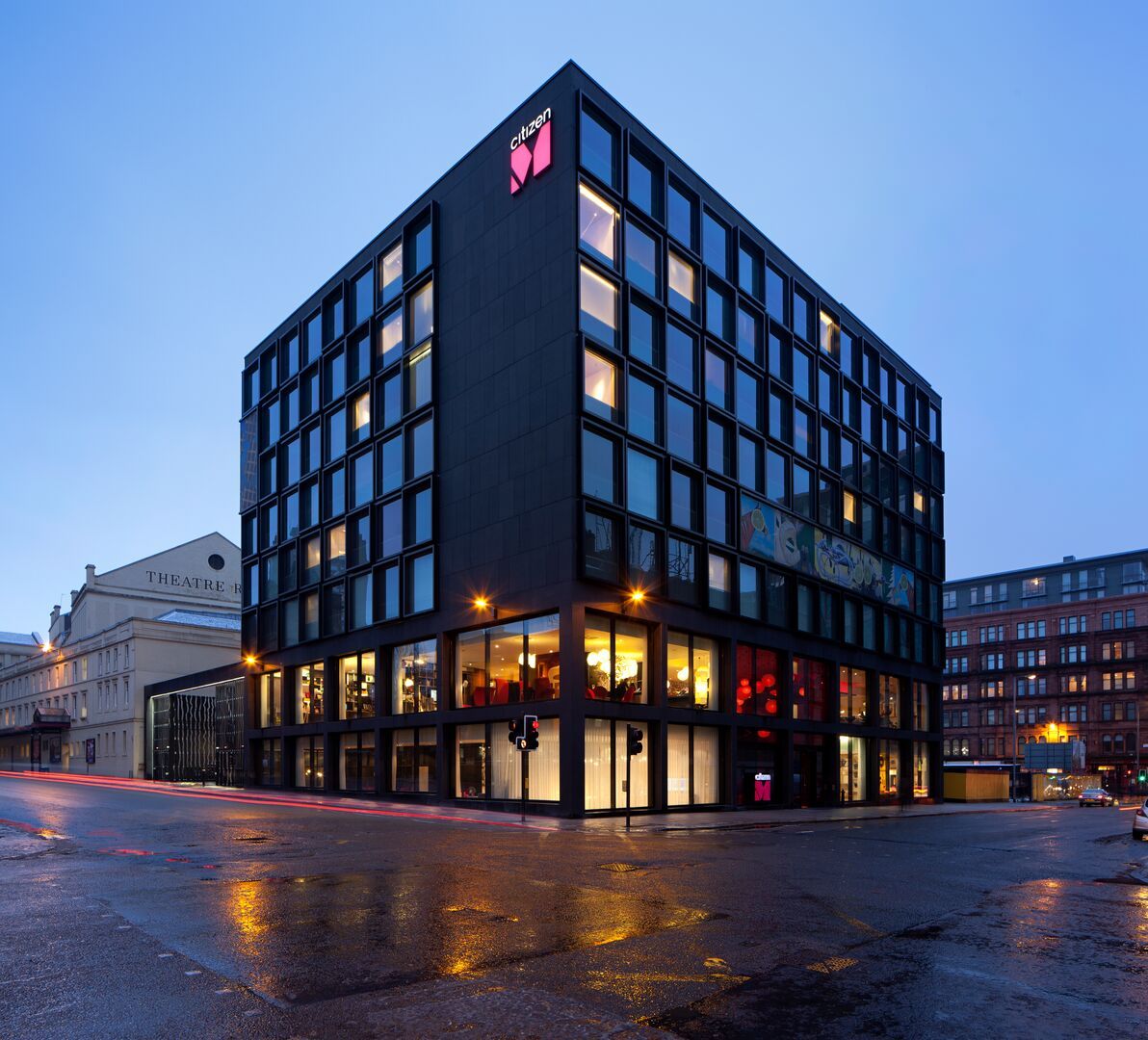 Experience a traditional Scottish New Year with Hogmanay celebrations in Glasgow. Ashton Lane Hogmanay Street Party draws over 3,000 attendees. Providing a variety of food and music options, the event features bands, DJs, and street performers alongside food stalls, BBQs, and a selection of bars. To top things off, visitors get to see in 2023 with traditional bagpipes. 
citizenM Glasgow is located in the city centre and features the brand's signature style. With a 24-hour canteenM offering light meals and delicious cocktails, it makes an ideal stay for after-party nightcaps and snacks following an eventful New Year's Eve.
PARIS - citizenM Paris Champs-Elysées
Spend a romantic New Year's in Paris and see fireworks illuminate the backdrop of the Arc de Triomphe at midnight during the traditional festivities on the iconic Champs-Elysées. Beginning at 10pm, visitors can come to the Champs-Elysées to count down to the New Year with musical performances by French artists. 
citizenM Paris Champs-Elysées is located only a few steps away from Avenue des Champs-Élysées, residing on one of the most picturesque streets in the city. Guests have the opportunity to take in scenic views on the 8th floor's cloudM bar featuring two outdoor spaces: a front-facing terrace overlooking the iconic Champs-Élysées and the Eiffel Tower beyond, and an expansive hideout for unwinding while enjoying the lusciously green inner courtyard. 
---
About citizenM
​​citizenM was launched in 2008 with a purpose – to disrupt the traditional, stale hotel industry. Rattan Chadha – the founder of the global fashion brand Mexx – was inspired by his employees to create a hotel for today's frequent travellers, giving them everything they need and nothing they don't. This means central locations in the world's most exciting cities, but at an affordable price. Not just a place to sleep, but somewhere to work, relax and play – just like home. Somewhere with superfast free Wi-Fi, tech that makes life easy, and world-class art that isn't 'hotel art'. A room with an ultra-comfortable XL bed to crash in, and a powerful rain shower to wake-up in. Rattan Chadha called this 'affordable luxury for the people'. 
The first citizenM opened at Amsterdam's Schiphol Airport in 2008. As of November 2022, citizenM's portfolio has 29 hotels in 18 exciting cities: London, Glasgow, Amsterdam, Rotterdam, Paris, Copenhagen, Zurich, Geneva, New York, Los Angeles, Miami, Boston, Seattle, San Francisco, Washington DC, Chicago, Taipei, and Kuala Lumpur.